Calls are growing to allow first home buyers (FHBs) to access their superannuation savings to purchase a home after the Treasury's Retirement Income Review found that home owners have far better retirement outcomes than non-home owners.
A group of Liberal MPs, led by Tim Wilson, are leading the calls:
Mr Wilson… told The Age and The Sydney Morning Herald that compulsory superannuation had reversed the normal stream of life events and now prioritised saving for retirement ahead of saving for a house.

"Most Australians don't think it should be a choice between home ownership and super, but the reality is every dollar locked in super can't be used to buy a home"…

"If Australians buy a home they can start saving for their future retirement, whereas they can't start saving for a home from retirement"…

Mr Wilson said it was "illogical" that a 40-year-old had $100,000 in superannuation savings but did not own their own home.

"On the same trajectory they'll get the pension, it's just whether it will be gobbled up in rent, or used for a dignified retirement while owning a home," he said.
Former Reserve Bank governor Bernie Fraser agrees:
"In my view … the long-term return of owning a house rather than having to be renting one would outweigh the return of even a good performing super fund," he said…

"I just think, particularly as house prices are going up and rent prices are going up, the opportunity for some modest-income people to have a house would be a very good investment."
As does Robert Gottliebsen:
My first recommendation is therefore that an amount of money in superannuation (let's leave the amount required until later) should be allocated to help buy a first home.
There's a term used in economics called the 'fallacy of composition', which arises when an individual assumes something is true of the whole just because it is true of some part of the whole.
Sure, allowing an individual FHB to access their super to purchase a home would increase their chances of home ownership, since they would have a leg-up on other buyers.
However, if you allow all FHBs to access their super, this advantage diminishes, and the end result will be home prices being bid-up for no 'affordability' gain, with the added downside of having less funds available in retirement.
Do we really want to pour more petrol on the housing dumpster fire?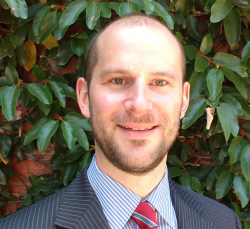 Latest posts by Unconventional Economist
(see all)