The AFR has finally discovered a somewhat more balanced debate about imminent RBA quantitative easing but it has more work to do. On the weekend, the usual suspects had a good whinge:
"Further rate cuts would be counter productive to the economy," Professor McKibbin said, "Why keep cutting rates when we know it does nothing but redistribute wealth from lenders to borrowers?"

…Wilson Asset Management fund manager Geoff Wilson also dismissed further rate cuts saying the collapse in deposit rates would force people into even riskier investments.

…On Thursday, ANZ Banking Group chief executive Shayne Elliott said the bank was already flush with abundant cheap funds and that further measures would hurt their profitability.

…Treasurer Josh Frydenberg declined to comment on the pressure of lower rates, however Labor's financial services spokesman Stephen Jones said further cuts should not be made.

"It's going to hurt self-funded retirees and it's not obvious that it's going to lead to any extra demand in the economy."

…Liberal MP and retiree advocate Tim Wilson said rate cuts on deposits had to at the very least help borrowers.

Newcastle Permanent group treasurer Brian Reid, who runs a home loan book with lower arrears than the big four banks, said further cuts by the Reserve Bank and a QE program would create problems.

"It does impact quite significantly now especially if the deposits are their major source of income," Mr Reid said.
That is a conga line of rent-seekers:
Bankers don't want QE to squash their margins.
Pollies and fundies are talking to an angry retiree voting bases.
Wazza McKibbin is the exception but he has supported QE in the past as a form of currency intervention which is what this is about.
A second article at the AFR made the point:
Matthew Peter, chief economist at QIC, says foreign investment in Australian bonds is strong, as bond auctions have shown…If the RBA starts to increase money supply and purchase bonds, and is effective in driving down longer-term interest rates, then the attraction of Australian bonds is diminished, which reduces capital inflows and counters the upward pressure on the exchange rate.
Quite right. What is missing, as usual, is the broader canvas. Is QE useful not just to interest groups but Australia? On that front, the mercurial Chris Joye is a gale of fresh air:
Sometimes bankers should really shut their well-fed mouths and focus on serving the community.

After delivering ordinary financial results, ANZ's chief executive Shayne Elliott has bandied around the nonsense that the Reserve Bank of Australia has exhausted its monetary policy ammunition and should not bother trying to address its legislated objective of delivering full employment at a time when Australia's effective unemployment rate – including people working zero hours on JobKeeper – is about 9.5 per cent (or 14 per cent in Victoria).

Is Elliott suggesting the RBA should not help our exporters and import-competing businesses by countering the upward pressure on the Aussie dollar that results from all the other global central banks buying their government bonds, which makes our 10-year interest rates look unusually attractive to offshore investors (who bid up our exchange rate when they buy our government bonds)?
Amen to that. Which points to an even wider canvas entirely absent from the AFR and its whingers:
Household debt is exhausted as a source of economic growth. Even when we get rising house prices these days the multipliers into consumption are minimal.
This leads to the conclusion that to grow much at all we will need strong fiscal support and a structural shift to tradable sectors.
Strong fiscal support was NOT forthcoming in the bizarre, supply-side Depressionberg Unstimulus so even more of the heavy lifting falls upon tradable sectors.
And, we have embarked upon the great Chinese decoupling, meaning much of that tradable growth will have to be non-commodities and post-China.
In short, Australia confronts an unprecedented growth challenge into the coming cycle and, thanks to Depressionberg Unstimulus and lack of reform, the only way out is to dramatically lift competitiveness with a much lower Australian dollar. Without QE, the currency will instead rise as the rest of the world pours on the money supply:

To put it bluntly, savers have to take it for the team. And why not? Most of them are old and have enjoyed four decades of good fortune on just about every front. The macro regime that delivered their gains – free education, expansive welfare, falling taxes, endlessly rising house prices – hollowed out the tradable economy and now it needs to be repaired in the national interest.
And what about asset prices?  Again at the AFR:
A growing divergence between residential property prices and rents could mean the Reserve Bank's unprecedented rate cuts and expected quantitative easing are laying the groundwork for the country's next property bubble.

The International Monetary Fund's standard definition of a bubble is "a positive deviation of the market price from its fundamental value".
Is the RBA is about to blow a housing bubble? Come now. That happened twenty years ago and it's been a constant battle to keep it inflated ever since. Truth be told, there are no foreign or local investors creating inequities in the property market right now so if first home buyers want to blow themselves up in the stupid Aussie tradition that that's their business. More importantly:
The RBA is NOT directly responsible for financial stability in the QE era. As we saw in the last cycle, whether dated institutional arrangements, economists or journos want to admit it or not financial stability is now the prime responsibility of APRA as the RBA fights combined wars on deflation and currency.
It was APRA that intervened in house prices in the last cycle and will be APRA that does again in this one if required. There are lots of unanswered questions about how this works but, on behalf of the banks, the AFR prefers to hide these questions behind rentier whinging.
In conclusion, bring on the QE and lots of it!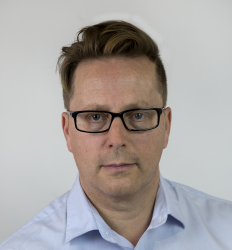 Latest posts by David Llewellyn-Smith
(see all)