The AFR had a good quote from Niall Ferguson to kick us off:
"I think the Chinese are seeking to make an example of Australia to try to show to other Asian countries, in particular, that if you tangle with China politically, there will be dire economic consequences," he says during an interview at the UBS Australasia virtual conference.

"Now, this, of course, puts Australia in a very difficult position because you don't want to find yourself coerced into acquiescing in Chinese influence operations or indeed in tolerating some of the things that the Chinese government is doing elsewhere in the world and at home.

"So, the crucial thing, I think, for Australia is not to be isolated. The crucial thing, in my view, is that given that Cold War One was won through alliances to make sure that Cold War Two is also won through strong alliances."
That is precisely what we should be doing. Building a coalition against China. The truth is that the attack on Australia is not just to make an example of us. It is a new policy of economic coercion that will be deployed elsewhere if it succeeds with Australia. This is made clear by the elevation of economics and economic relationships into "Xi Jinping" thought in the recent Fifth Plenum.
The AFR editorial underlines something similar regarding Japan:
Scott Morrison's visit to Tokyo to sign a defence pact with Japan and become the first foreign leader to meet face to face with Japan's new Prime Minister Yoshihide Suga symbolises how one of Australia's oldest postwar economic partners in Asia has now become its major strategic partner in the task of maintaining the collective security and shared prosperity of the region in response to China's strategic assertiveness.

This also symbolises Japan's emergence from its historical reluctance to play its natural strategic role as one of Asia's most stable democracies and sophisticated, high-income nations.
Yep. Meanwhile, the CCP is going from bad to worse, at Bloomie:
The past few weeks have shown that Chinese President Xi Jinping can move extremely fast when he hones in on long-term threats to the Communist Party. And right now they revolve around the convergence of technology, finance and Hong Kong.

Since unveiling a goal last month to double the size of the economy by 2035, China has embarked on a sweeping crackdown of some of its most valuable companies. The shock suspension of Ant Group Co.'s $35 billion initial public offering was quickly followed by more anti-monopoly rules to rein in former tech darlings Tencent Holdings Ltd. and Alibaba Group Holding Ltd., leading to a $290 billion equity sell off last week.

At the same time, he's moved to further snuff out any opposition in Hong Kong's legislature, the most democratic institution under Chinese rule. And authorities are forcing bond investors to take more responsibility for risk in a debt market where defaults have been historically rare, helping to deflate a potential debt bubble while also avoiding an inadvertent funding crunch.
This is regime that only Ray Dalio could love. To wit, at the ABC:
The Australian Security Intelligence Organisation (ASIO) is warning of the dangers posed by foreign spies who use social networking sites to cultivate and groom potential targets in espionage operations.

In its first public awareness campaign, ASIO has collaborated with its international Five Eyes intelligence partners to urge people online to "think before you link".

ASIO director-general Mike Burgess said foreign intelligence agencies were known to target Australians through social media and professional networking platforms if they believed they may give up sensitive information.

"As my mum always used to say, 'If it's too good to be true, it probably is,'" Mr Burgess told the ABC.

"Now that might sound a little risk adverse or paranoid, but actually if someone is offering something really good and you don't really know who it is, you might want to pause and think."

Last year, ASIO warned in its annual report that "hostile intelligence services" were using social media to target people across business and government.

In the United States, former CIA officer Kevin Mallory was recently convicted of espionage after being recruited via professional networking site LinkedIn.

A report in the New York Times in 2019 also said China was using LinkedIn to try to cultivate foreign spies.

The ASIO boss is declining to say which particular nations are behind online attempts to lure Australians, but Mr Burgess believes there are several culprits.

"It is the view of my organisation, ASIO, that there is more than one country using social networking sites to identify, groom and cultivate relationships with Australians that have access to sensitive information," he said.

Mr Burgess revealed some social media platforms were reluctant to cooperate with his intelligence agency when it asked for assistance in shutting down espionage threats.

"We get cooperation from companies across the board — some of them are helpful, some of them are not so helpful," Mr Burgess said.
And this absurdity, at Nine:
Federal Trade Minister Simon Birmingham has not yet heard from his Chinese counterpart, despite the Federal Government signing the largest ever free trade deal in history.

The Regional Comprehensive Economic Partnership (RCEP) was signed yesterday, with 15 countries including Australia, China, Japan, South Korea, New Zealand and the 10 members of the Association of South-East Asian Nations (ASEAN) including Indonesia and Vietnam, agreeing to the deal.
More at the AFR:
The RCEP does not, of course, guarantee the end of China's recent attacks on Australian commodities. Nor does it offer Australia a new mechanism to defend itself from this kind of economic coercion. RCEP does not include a robust dispute mechanism similar to other trade agreements.

What RCEP does for Australia is provide a region-wide platform for its efforts to diversify trade and economic relations with other countries, particularly the ASEAN countries which sit at the centre of this large agreement.
Maybe. But it shouldn't be kept secret. If it can't be published then we should not sign it.
Australia must not and cannot blink in this war. All will lose if we do. Other countries will understand this so we should be able to bring together a mutually supportive post-China coalition boosted by the Biden Administration.
If we hold the line then time will show that it is China that has blundered badly, not Australia.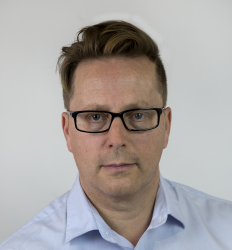 Latest posts by David Llewellyn-Smith
(see all)