See the latest Australian dollar analysis here:
DXY kept falling last night and is at obvious support. Vice versa for EUR:

The Australian dollar eased anyway:

Oil and gold were stable:

Metals were strong:

Miners fell:

EM stocks a little as well:

Junk was OK:
Treasuries bid:

With the return of virus fears, value rotation reversed:

Westpac has the wrap:
Event Wrap

US Oct. retail sales rose 0.3%m/m (vs. est. +0.5%m/m), with ex-food and energy rising only 0.2%m/m (est. +0.6%m/m). The Sep. readings were revised lower to a still strong headline pace of +1.6%m/m from +1.9%m/m, ex-food and energy revised to +1.2%m/m from 1.5%m/m. The pullback to the slowest pace of growth in six months is disappointing, especially in the run up to the holiday/festive season. 4Q sales data is likely to be distorted due to the rise of COVID cases and restrictions and the lack of renewed support packages. Industrial production rose 1.1%m/m (est. +1.0%m/m) in Oct., with gains broad based, and the fall in Sep. revised to -0.4%m/m from -0.6%m/m. Capacity utilisation rose to 72.8% (est. 72.3%, prior revised to 72.0% from 71.5%). The NAHB homebuilder sentiment survey rose yet again to another record high (three in a row) of 90 (vs. est. unchanged at 85). The survey cited record low mortgage rates and the shift to suburban house buying as the drivers of the 17% annual rise in home sales.

Event Outlook

Australia: RBA Governor Lowe will participate on the panel at The Australian's 2020 Strategic Forum (9:00am). The Westpac-MI Leading Index rose to -0.48% in September, consistent with the Australian economy moving out of recession. The October release will include several positive component updates, including strength across the ASX200, the Westpac-MI Consumer Expectations Index, commodity prices and dwelling approvals. Following this, Westpac is expecting the Q3 wage cost index to edge up 0.1%. The recent rise in underutilisation is set to put further downward pressure on wages in coming months.

Euro Area: Westpac anticipates a 0.2% increase in the final print of the October CPI. Annual price growth remains in deflationary territory at -0.3%yr, with services inflation particularly sluggish.

US: September total net TIC flows should continue to reflect the robust demand for US Treasuries. October data for housing starts will be boosted by low rates and families seeking more space (WBC f/c: 2.5%), while elevated building permits point to a strong pipeline (WBC f/c: 2.0%). The FOMC's Williams (04:15 AEDT) and Bullard (05:20 AEDT) will speak.
The US virus powers on:

Especially in Trumpland (former in the Mid-West):

Because folks refuse to close the economy enough to slow the contagion:

Yet all this means is that the lockdowns don't come until hospitals are overwhelmed and then authorities have no choice, as is happening now in the Mid-West. It is an epic failure of reason in policy and a people.
Meanwhile, in Europe, the lockdowns have come and cases are tumbling along with the eocnomy

So, Europe will come of it out earlier and better off in the end.
At this stage, it is clear that markets are poised to smash DXY and inflate everything commodities and EM. This will include the AUD.
It is being held back by the Atlantic virus shock which will get much worse in the irrational US yet but will improve in Europe from here. A recovery in Europe in Q1, 21 will be aided by a flattened virus curve and vaccines:

The US will be starting from a MUCH higher virus base and its recovery will be slower.
This sets us up for the DXY smashing and AUD spike that markets are positioned for.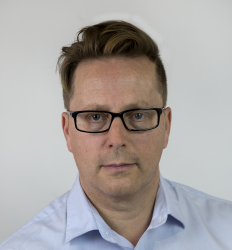 Latest posts by David Llewellyn-Smith
(see all)