See the latest Australian dollar analysis here:
DXY was flat last night as EUR lifted:

The Australian dollar was bashed anyway:

Gold firmed but looks vulnerable:

Oil fell:

And metals:

Plus miners:

EM stocks were hit:

Junk too:

As the Treasury back-up reversed:

Stocks fell too:

Westpac has the wrap:
Event Wrap

US CPI inflation was flat in October (vs +0.1% expected), for an annual pace of 1.2%. The ex-food and energy measure was also flat (vs +0.2% expected), for an annual pace of 1.6%. Tension remains between supportive supply constraints and dampening demand shocks. Weekly initial jobless claims fell from 757k to 709k *vs 731k expected). Continuing claims also fell, from 7222k to 6786k, dipping below 7m for the first time since 20 March.

The U.S. recorded 152,255 new Covid infections on Wednesday, with early epicenter New York ordering activity restrictions. Fatalities reached their highest point since May, and hospitalizations climbed by more than 10% in five days across six states. Covid won't be a "pandemic a lot longer" thanks to rapid progress in vaccine development, according to Anthony Fauci, the top U.S. infectious disease official. The coronavirus could nonetheless remain endemic for a long time, he said.

Bloomberg reported that the Trump administration is stepping back from negotiations on a new stimulus package, leaving it to Senate Majority Leader McConnell to revive the stalled talks with House Speaker  Pelosi. McConnell's position on stimulus has been even further from the Democrats' $2.4 trillion proposal than that of Treasury Secretary Steven Mnuchin, who had been lead Republican negotiator, leaving low odds of a breakthrough before January. Pelosi and Senate Democratic leader Chuck Schumer reiterated their call for a large package.

Federal Reserve Chairman  Powell said at the ECB's annual forum that it's too soon to assess implications for the economic outlook, while warning that the next few months will be challenging.

Event Outlook

New Zealand: The October manufacturing PMI will be released, following four straight months in expansionary territory. Westpac expects the food price index to fall 0.4% in October, although annual price growth is currently running around 3%yr.

Euro Area: The September trade balance is due, and after finding a trough in April, the surplus has continued to widen. Following this, the 2nd estimate of Q3 GDP should confirm the 12.7% rebound from the advance reading.

US: With upstream price pressures still weak, the October PPI is expected to print at 0.2%. Finally, the November University of Michigan Consumer Sentiment Survey should hold around 82.0. The index has lagged the broader resurgence in activity.
El Trumpo's virus revenge is shaping up nicely. Virus cases are through the roof:

And deaths are launching:

Hospitalisations are now at all-time highs and intensive care admissions have exceeded the second wave:

Activity leading indicators are rolling but so far have been relatively steadfast:

But that's the problem. False confidence about the virus is spreading it so it won't stop until the economy does, whether by private or public lockdown.
And soon, there'll be no more fiscal support with a disaster looming for the unemployed, via CR:
The first is the Pandemic Unemployment Assistance (PUA) Program. This is a special program that provides up to 39 weeks of benefits for business owners, self-employed, independent contractors or gig workers not receiving other unemployment insurance.

PUA is not payable for any week of unemployment ending after December 31, 2020. Accordingly, in states where the week of unemployment ends on a Saturday, the last week that PUA may be paid is the week ending December 26, 2020. For states where the week of unemployment ends on a Sunday, the last week that PUA is payable is the week ending December 27, 2020.As of October 24th – the most recent report – there were 9,433,127 receiving PUA benefits (there are questions about these numbers).

The second is the Pandemic Emergency Unemployment Compensation (PEUC) Program. This program "provides up to 13 additional weeks of benefits to individuals who have exhausted their regular unemployment compensation (UC) entitlement". Just like the PUA, this program ends on December 26th. There are currently 4,143,389 people receiving these extended benefits, and this has been increasing sharply. On October 1st, about 1.8 million people were receiving benefits from the PEUC, so this has most than doubled over the last month as people exhaust their regular benefits.   This number will probably continued to increase over the next month.

Note that if people get laid off again, as COVID surges, many more people could exhaust their regular benefits.

So there is a significant fiscal cliff looming at the end of December.
El Trumpo is taking his revenge on the American people who refused to uphold his mighty person.
While it lasts the Australian dollar can only sicken right along with the American people.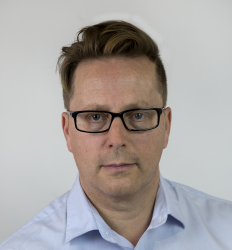 Latest posts by David Llewellyn-Smith
(see all)