The most disturbing aspect of South Australia's COVID-19 outbreak and 6-day hard lockdown is that the outbreak appears to have been seeded by a part-time private security guard that worked at both a quarantine hotel and a pizzeria:
It could be the undoing of South Australia's previously flawless quarantine system — how a security guard working at the state's medi-hotels was allowed to make pizza on the side.

That security guard, who contracted the virus from a hotel worker at Peppers in Adelaide's CBD, set off a further chain of events that saw the coronavirus spread out from its starting point.

Authorities hold fears over the Woodville Pizza shop on Woodville Road where the guard worked part-time, which is now considered one of the Parafield cluster's hot spots. A close contact of the security guard also caught the virus…

[Chief Health Officer] Professor Spurrier was questioned about why a security guard at a medi-hotel was allowed to also work at a public pizza place, and whether rules would be changed to restrict that.

"We say in medicine, it is very clear with the retrospect, you look back and you think you could have done XYZ, but for me today I am looking forward about what we have to do here and now to get on top of it," she said.
Thus, South Australia's COVID-19 outbreak draws parallels with Victoria's second wave disaster, which was also seeded by hotel quarantine breaches via untrained private security.
These sorts of rookie mistakes must not continue. With Australia almost eliminating local transmission of the virus, the only pathway for future COVID-19 outbreaks is via importation from abroad through quarantine breaches:

Our governments must stop contracting-out quarantine to transient and low-paid workers and utilise highly trained (and well paid) staff with robust knowledge in infection control.
Effective quarantine is Australia's number one defence against the virus. It is Australia's number one risk area and where the greatest emphasis and resources from our governments must be placed. No other COVID-19 mitigation measure comes close to having an robust quarantine system.
Australia's governments simply must get quarantine right if we are to avoid further damaging virus outbreaks. They cannot continue to cut corners and make the same silly mistakes.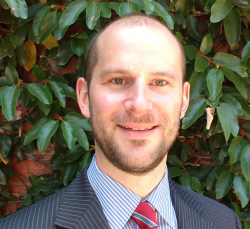 Latest posts by Unconventional Economist
(see all)