The Australian Prudential Regulatory Authority (APRA) has released its Quarterly superannuation performance statistics highlights for the September quarter. This report shows that total superannuation assets fell by 1.6% in the year to September:
Superannuation assets totalled $2.9 trillion at the end of the September 2020 quarter. There was a 1.6 per cent reduction in the value of total superannuation assets over the 12 months to 30 September 2020 which was primarily a result of investment losses sustained across the industry during the March quarter…

Total contributions increased 2.9 per cent over the year to 30 September 2020. Whilst annual member contributions of $23.3 billion were 1.8 per cent lower than the previous year, employer contributions were buoyed by Job Keeper payments and increased by 4.1 per cent… Net contribution flows were negative for a second consecutive quarter (-$6.4 billion) and were $10.2 billion for the year…
The share of assets held in industry funds also hit a record high as investors pulled out of retail funds:
Industry super funds have increased the value of their asset holdings to $761 billion, extending their lead over retail super funds by $163 billion…

Retail super funds control assets worth $598 billion, only $10 billion more than they controlled two years ago…

In the December quarter last year, industry funds had record asset holdings worth $771.4 billion, but those holdings plummeted to $717 billion in the March quarter this year following the summer bushfires and the onset of the pandemic.

Their holdings then recovered strongly in the June quarter to $747.4 billion, and then again in the September quarter to $761 billion — so they are now back to $10 billion shy of their record.

…in the December quarter last year retail funds had asset holdings worth $638.5 billion, but those holdings plummeted to $558.3 billion in the March quarter.

They recovered somewhat to $593.2 billion in the June quarter, and then slightly more again in the September quarter to $597.7 billion — but they are still $40 billion below where they were at the end of last year.
The Productivity Commission's (PC) inquiry into Australia's $2.6 trillion superannuation industry revealed in all its hideous glory that retail funds' fees are well above not-for-profit funds:

Accordingly, retail funds have delivered significantly lower net returns:

The PC also found that reported fees in Australia are significantly higher than in many other OECD countries, due largely to the rorting by retail super funds.
Audited performance data provided to APRA also revealed that the biggest superannuation fund operated by each of Australia's four major banks, along with the largest super funds operated by AMP and IOOF, yielded total average annual returns of 2.1% to 3.1% cent in the decade to 30 June 2017.
This was well below the average annual return of 3.8% delivered by "risk-free" cash investments over the same period. It was also way below the six largest industry super funds, which yielded around double the returns achieved by the biggest retail funds: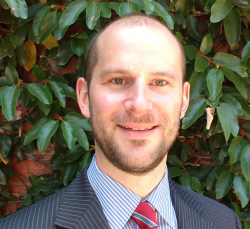 Latest posts by Unconventional Economist
(see all)