The Australian Bureau of Statistics (ABS) has just released its Labor Price Index for the September quarter of 2020, which reveals that wage growth has plunged to fresh lows: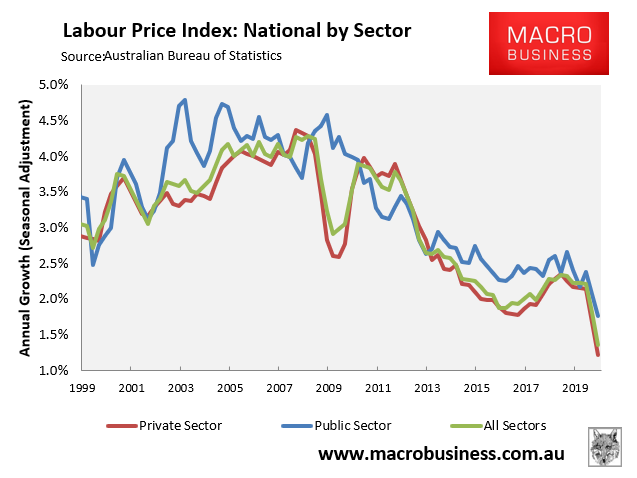 According to the ABS, wages grew by just 0.07% in the September quarter. Private sector wages grew by only 0.08% over the quarter, whereas public sector wages grew by 0.22%.
There are 837 words left in this subscriber-only article.