CoreLogic has released its final auction clearance results for last weekend, which reveals that the final national clearance rate retraced to 69.1% from 70.6% the prior week:

Sydney's auction clearance firmed to 71.6% from 71.3% the prior week, whereas Melbourne's rose to 70.0% from 69.7%.
As noted by CoreLogic:
Last week, the combined capital city final auction clearance rate fell as volumes rose. There were 1,803 homes taken to auction over the week, recording a final auction clearance rate of 69.1%. The previous week saw a lower 1,728 auctions held with a higher 70.6% final clearance rate. One year ago, a higher 2,612 homes were taken to auction when 68.5% cleared.

In Melbourne, 646 homes were scheduled for auction last week, the busiest week the city has seen since April. The higher volumes returned a final auction clearance rate of 70%, higher than the 69.7% success rate over the week prior when a lower 604 auctions took place. One year ago, 1,221 Melbourne homes were auctioned with 70.1% successful.

In Sydney, the final auction clearance rate remained relatively steady as volumes fell slightly. There were 805 homes taken to auction, returning a final auction clearance rate of 71.6%. The week prior saw 840 auctions take place and a final clearance rate of 71.3%. One year ago, 940 Sydney homes were auctioned with a higher final clearance rate (76%).
Going by the data, the rebound in auction clearances is bullish for Sydney property prices and points to a slower recovery for Melbourne: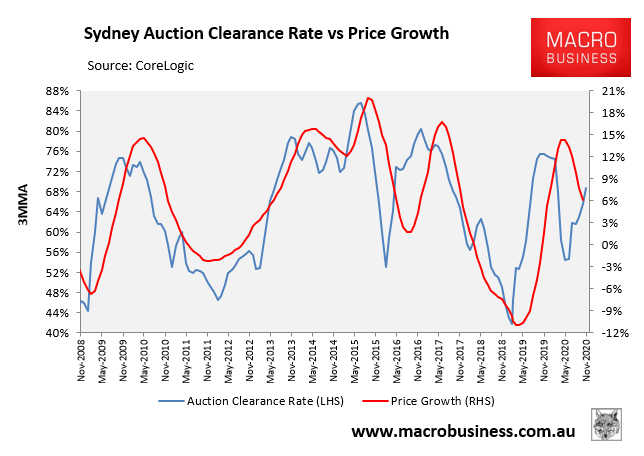 However, SQM Research's auction results were significantly weaker and also softened over the past week.
Sydney's clearance rate retraced to 57.5% from 58.4% last week off lower volumes:

Melbourne's clearance rate firmed marginally to 52.1% from 52.0% last week off higher volumes:

Commenting on the results on Twitter, SQM's Louis Christopher challenged the bullish auction clearances reported by his peers:
"The Sydney clearance rates are exhibiting the normal signs we see at this time of year, which is a bit of an easing back towards the 50s. What is abnormal is to suggest clearance rates are running hot at 75%.  Sorry, the Sydney housing market isn't running that hot as yet".
Interesting.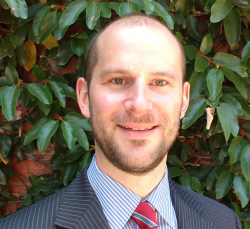 Latest posts by Unconventional Economist
(see all)