CoreLogic's preliminary auction clearance rate softened a little over the weekend, with 73.6% of reported auctions cleared versus 75.1% last weekend:

Sydney's preliminary clearance rate remained strong with 76.2% of reported auctions cleared versus 76.6% last weekend.
Melbourne's preliminary auction clearance rate firmed to 77.1% versus 73.5% last weekend.
According to CoreLogic:
This week's volumes are not only higher than last week's 1,728 auctions held, but the highest number of auctions held since the week ending 5th April. Preliminary figures indicate that the clearance rate weakened over the week, after last week's higher preliminary figure of 75.1%, which later revised down to 70.6% at final figures. One year ago, a much higher 2,612 homes were auctioned, when a lower 68.5% cleared.

In Melbourne, volumes increased over the week with 632 properties scheduled to go under the hammer, of the results collected so far a preliminary clearance rate of 77.1% was recorded. This was higher than both last week and last year's clearance rate, however volumes are only half of that seen last year. Last week, 604 Melbourne homes were auctioned recording a final auction clearance rate of 69.7% and last year a 70.1% clearance rate was achieved across 1,221 auctions.

There were 807 Sydney homes taken to auction over the week, preliminary figures show that 76.2% sold, lower than last week's preliminary figure of 76.6% when volumes were a higher 840. Sydney's final clearance rate came in at 71.3% last week, so it's likely this week's will be similar. One year ago, 940 Sydney homes were auctioned returning a final clearance rate of 76%.
Domain's auction results were similar off a smaller sample size:

According to AMP chief economist, Shane Oliver via Twitter:
"Still low sales in Mel, but the rebound continues as reopening, incentives, low rates, "escape from the city", Spring & FOMO dominate still hi unemp & underemp, soft rental mkt & the hit to immigration".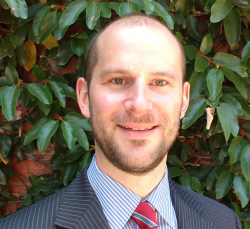 Latest posts by Unconventional Economist
(see all)