The Australian dollar is holding below 73 cents this morning:

Bonds are shellacked at the long end:

XJO is delirious as it launches out of its bullish ascending triangle pattern:

Big Iron is firm:

Alas Big Gas has launched given oil is a key value-rotation beneficiary:

Big Gold has been pulverised as yields back-up. Does nobody believe that the US dollar is going to fall anymore?

Big Banks are going bananas as the yield curve steepens. One more cycle for the damned!

Tech is in the gun as growth gets hosed:

Vaccine shock! I do not expect this to continue so violently. Central banks are not going to withdraw support for years. As governments do it will cause serious ruffles. So the curve steepening that is the key driver of the value rotation has a long and hard road ahead of it.
Or should! You never know. This market is absolutely juiced to blow on everything. I can't recall two more opposite days in a row.  First deflation assets violently bid then inflation on one little vaccine!
Anyways, with 2022 earnings suddenly perking up with the prospect of a globally contained virus, stocks have a real base for once and crazed valuations are slightly less so.
Until they are bid up again…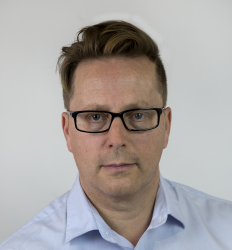 Latest posts by David Llewellyn-Smith
(see all)