Because the Australian banks are in the process of being nationalised via government guarantees and the RBA TFF, you'd be right to expect that banker bonuses will be slashed as well to avoid moral hazard. You'd be wrong. Via AFR:
The prudential regulator has generously watered down a planned overhaul of banker pay and bonuses, back flipping over a proposal it had strongly defended multiple times in the face of industry resistance and which was endorsed by royal commissioner Kenneth Hayne.

The Australian Prudential Regulation Authority on Thursday said it would be ditching its plan to set limits on the use of financial metrics in determining banker pay, with the regulator proposing a cap of 50 per cent.

Rather, major institutions will now be required to assign an undefined "material weight" to non-financial measures in variable remuneration scorecards, following intense lobbying of the regulator from the financial sector.
So, Joe Public is to be reamed behind the APRA smokescreen once more for no greater crime than being too generous to bankers.
Almost as reamed is the Aussie bank shareholder who perhaps expects a little more for his investment. After all, as the banks are nationalised and their margins are crushed by zero and then negative interest rates, he might expect that remuneration would reflect the situation in which bankers have trashed the financial system and the risk-free rate of capitalism.
But, alas both taxpayer and shareholder are to be disappointed. For, as the banker kills the bank in the last desperate days of his personal mission to arbitrage all that is good in this world, he will fill his boots with personal remuneration even as the system that supports him sinks.
Such is the unfettered greed that the Hayne-chastened APRA endorses in the name of "keeping our economy strong".
Of course, we all know the real truth of it, don't we? APRA's employees are engaged in the same control fraud as the banks, just waiting to be picked off by a hungry recruiter so that they too can carve off their slice of society and stuff it down hypocritical gullets.
Great work if you can get it.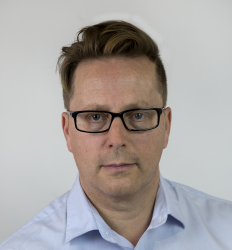 Latest posts by Houses and Holes
(see all)