I've noted plenty already:
Mathias is the Morrison Government's most radical supply-side nutter. He is not corrupt which might make this position forgivable. He actually believes in trickle-down economics, which leaves the room short of oxygen given Cormann is obviously intelligent.
Mathias has a record of deep climate skepticism having voted in favour of climate change mitigation in the Australian parliament.
Mathias has been a key part of an Australian Government that has gone out of its way to persecute refugees so that it can sustain public support for economic migrants from cheap labour jurisdictions to smash Australian wages (that is, more wholesome trickle-down at work).
In short, Mathias is perfect for the OECD if it would like to swing towards:
A supply-side agenda that will intensity class divisions, exacerbate secular stagnation and privilege corporate greed.
Become more climate change skeptical and slow mitigation policy whenever and wherever possible.
Harden its stance against refugee.
And on corruption, I may have spoken too soon. Via The Guardian today:
Mathias Cormann's travel around Europe to campaign for the top OECD job may be costing Australian taxpayers as much as $4,300 an hour, based on records of previous flights by the same type of air force plane that he is using.

The Morrison government is backing the former Australian finance minister's bid to become the secretary general of the Paris-based Organisation for Economic Co-operation and Development but his prospects will depend on his appeal to European nations.

Cormann, who quit the Senate earlier this month, is travelling around Europe on a Royal Australian Air Force Falcon as part of his campaign, the Nine newspapers have reported.

The Dassault Falcon 7X special purpose aircraft, part of the RAAF fleet since early 2019, has a range of up to 11,000km. Defence says the Falcon usually has a crew of two pilots and one attendant, and can carry up to 14 passengers.

Sources familiar with RAAF travel arrangements pointed Guardian Australia to recent records of special purpose flights, which are commonly used to fly ministers and dignitaries around Australia including to attend parliament.
Add skyrocketing OECD travel bills to the outcomes.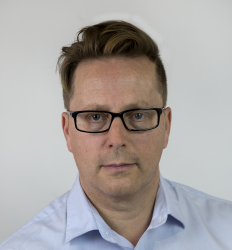 Latest posts by David Llewellyn-Smith
(see all)