To date, the Morrison Government has refused to permanently lift Australia's JobSeeker unemployment subsidy from its poverty level of $40 a day because it claims that doing so would act as a disincentive for people to look for work.
This view has been informed by spurious claims from employers that businesses are having a difficult time sourcing local workers.
The New Daily's Ewan Black debunked the claim earlier this month with hard data:
Official government data shows 1.6 million Australians were receiving either JobSeeker or Youth Allowance in September.

But separate figures from the Australian Bureau of Statistics show there were only 206,000 job vacancies in the country in August.

In other words, there were almost eight job seekers for every one vacancy.
Now two of Australia's leading labour market economists have also rubbished the claim:
Australian National University's Crawford School of Public Policy professor Peter Whiteford and University of Melbourne professor Jeff Borland told the Community Affairs Legislation Committee on Wednesday the available data did not show the federal government's extra $550-a-fortnight coronavirus supplement to JobSeeker was a disincentive for unemployed Australians to find another job…

Professor Borland has researched the effects the increase in JobSeeker had on the incentives to accept work, including looking at employment vacancies and the rate of take-up of work, and said he found there could be a "substantial increase" in the dole without affecting peoples' willingness to get a job.

"My evaluation of the evidence is that there is no evidence that the higher level of JobSeeker during 2020 with the COVID-19 supplement has had any appreciable effect on incentives to take-up paid work for people receiving the supplement," he said.

Professor Whiteford said… JobSeeker payments at the pre-supplement level were about 40 per cent of the minimum wage, providing an "extremely high incentive" to get back into work. If it was increased in line with the age pension, he said this would be about 65 per cent of the minimum wage and would still provide encouragement to get a job.
Meanwhile, welfare groups put the case for a permanent lift in JobSeeker at a parliamentary committee hearing on Wednesday:
"These cuts will plunge hundreds of thousands of Australians – and over a million children – into poverty," [Anglicare Australia executive director Kasy Chambers said]…

"People will be recovering from this pandemic for months and years to come. They need certainty. That means a permanent increase, not more cuts," she said.

The Australian Council of Social Service said in its submission to the inquiry the permanent rate should be at least $67 a day…
Let's get real here. There is no reason why people on JobSeeker should be paid a far lower rate than those on the Age Pension – many pensioners of whom are wealthy due to owning their home:

JobSeeker should be brought up to parity with the Age Pension, which would also move it in line with the poverty line.
Allowing JobSeeker to fall back to its poverty level of $40 a day would be economically destructive and self-defeating.
It would smash domestic demand and could cost 145,000 full-time equivalent jobs over two years, as well as reduce GDP growth by $31.3 billion.
It would ensure a slower economic recovery with stubbornly high real unemployment, widespread business failures, and increased homelessness.
Permanently lifting JobSeeker should be a national priority.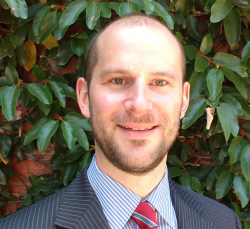 Latest posts by Unconventional Economist
(see all)