The federal government will release the findings of its review into retirement incomes on Friday. Amongst other things, the review is believed to support a recent warning from Reserve Bank governor Philip Lowe that the legislated increase in the superannuation guarantee (SG) will reduce wages and economic growth.
The SG is slated to rise from 9.5% to 10% in mid-2021, but the government is set to delay a decision on proceeding with this increase until it hands down the Budget in May.
From The Australian:
The Australian understands the review warns that ballooning tax concessions in the super system would outstrip the cost of the Age Pension, currently costing the budget almost $70bn a year, by 2050. It also warns that raising the super guarantee to 12 per cent by 2025 as scheduled would deliver an intolerable equity gap between men and women.

The review is believed to strongly argue the case that wage earners and women would end up paying for an increase in the current 9.5 per cent rate.

The Prime Minister signalled in August that he was no longer wedded to lifting the super guarantee, acknowledging that it could suppress wages and cost jobs, despite promising at the 2019 election to continue with the scheduled increase to 12 per cent.
So, it appears that the retirement income review has come to similar conclusions to MB, which has opposed lifting the SG because:
It would suppress future wage growth and disposable income, adversely impacting lower-income earners already struggling to make ends meet.
It would increase inequality, since higher income earners receive the bulk of super concessions.
It would worsen the long-term sustainability of the federal budget, given the cost of superannuation concessions outweighs the benefits from lower pension outlays.
Basically, the only parties to benefit from lifting the SG are the super funds themselves, as it would provide them with larger funds under management and enable them to earn fatter fees to the detriment of workers and Australian taxpayers.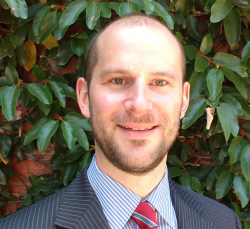 Latest posts by Unconventional Economist
(see all)