The thing about being a "strongman" populist winner is that you need always to be one. If you start to look vulnerable, like a loser on The Apprentice, then the gloss quickly turns to rust as what was formerly teflon-coated rhetoric feels more like secondhand car salesmanship.  That is where El Trumpo is today, via Bloomie:
Democrat Joe Biden is widening his lead against President Donald Trump in a slew of crucial battleground states, according to a fresh round of state polls released Wednesday.

Quinnipiac University polls show Biden leading Trump by 11 percentage points in Florida, 13 points in Pennsylvania and 5 points in Iowa.Two New York Times/Siena College polls found Biden leading by 6 points in Nevada and 1 point in Ohio. And a Marquette University Law School poll has Biden up in Wisconsin by 5 points.

The polls reflect voters' views since the widely panned debate on Sept. 29 in which Trump continuously interrupted and cross-talked over Biden, and during which his family disobeyed rules set by debate hosts to wear masks in the debate hall. Days later, Trump and his wife, Melania, were diagnosed with Covid-19 and by Friday, the president was hospitalized, remaining there for three days.
RealClear averages are, well, real clear:

The Dems are even dreaming about taking Texas now. It's close:

Trump's problem is this:

After 220k dead Americans thanks to virus mismanagement, more than half the number dead in WW2, the polity is taking the White House seriously for once.
A drugged-addled, dead duck, maniac does not fit the bill.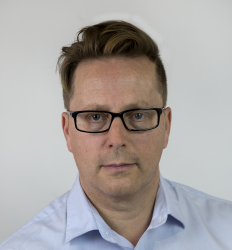 Latest posts by David Llewellyn-Smith
(see all)