Via Domain:
There has been intense scrutiny over pay for top banking executives since the damaging revelations of the Hayne royal commission. Last week the Reserve Bank of Australia said the banking regulator would soon resume work on ensuring executive pay was tied to targets that encourage good practice and culture.

CBA chief executive Matt Comyn is set to receive a base salary plus short and long-term bonuses totalling over $3.4 million, meaning his total pay for the year will be more than $5.6 million, up from $4.3 million the previous year, according to CBA's annual report.

ISS figures show Mr Comyn's bonus would reach $6.2 million, based on 47,957 shares being awarded in November last year. Under this calculation his total take home pay would be more than than $8.4 million.
OK, so these issues are real but they are not the real issue.
The real issue is that Matt Comyn is now running a government corporation masquerading as a privately listed firm. His liabilities are being nationalised at astonishing speed via the RBA Term Funding Facility (TFF):

If this is the only way that the RBA can now force interest rates down, by nationalising expensive bank debt, the CBA is effectively insolvent, unable to roll over its own debt in private markets and stay in business without massive taxpayer support.
That's fair enough if the Government decides to go that way. It's fantastically stupid but it is its choice.
What is not fair is that CBA and all other banks that use this free public money still take immense bonuses. Given the bank is insolvent without public support, it should be handing over a massive slice of equity to the Treasury along with several board seats.
If not, we are allowing capitalism to collapse ever more into a private profits, public losses oligarchic quango that will distort capital allocation for so long as it is allowed to continue. In Australia's case that will, of course, be the ongoing issuance of too many mortgages hollowing out everything else in sight.
I'm sure that the CBA is no picnic to run. So a decent CEO salary is fair enough. Australia highest-paid public servant is the head of Australia Post on $2.5m so that looks about the right benchmark for Matt Comyn, a roughly 70% cut.
If not, then the bank can go it alone on private funding and pay its CEO whatever it likes. Which will be zero.
Early this year I predicted that the COVID-19 catastrophe would not be over before the Australian banking sector was nationalised. That time has come, on the quiet and in the shadows, delivering another hammer blow to liberal democracy to the cheers of all.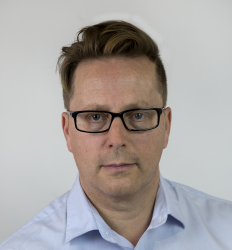 Latest posts by David Llewellyn-Smith
(see all)