A group of university academics have called on the Morrison Government to significantly increase housing stimulus in order to help drive Australia's economic recovery:
In response to the COVID-19 recession, federal, state and territory governments quickly provided support to the housing industry for two reasons. First, to safeguard jobs and, second, because investment in the housing and construction industries has a high economic multiplier effect. However, new research released today shows further housing stimulus measures will be essential to help drive an economic recovery into 2021 and beyond.

Our research found the various stimulus programs to date are too small to have a big impact on an economic recovery…

Our research shows widespread industry support for the demand-side stimulus by governments. Cash grants have already increased new land and house sales significantly in most states and territories, which will feed through into building work…

The federal government expects HomeBuilder to stimulate the building of 27,000 housing units, with the extended first home loan deposit scheme to add another 10,000 units. Much of this demand will be pulled forward from 2021-22, as tends to be the case with grants.

As a result, from mid-2021 yet more stimulus will be needed to sustain industry activity. This assumes population growth remains low.

Ultimately, if government is going to use the housing industry to support an economic recovery, the stimulus will have to be much bigger. This might just get the industry back to pre-COVID levels.

One way to plug some of the gap would be large investment in social housing…

Compare the A$680 million HomeBuilder funding to the Australian government's GFC response. The A$5.6 billion Social Housing Initiative delivered almost 20,000 social housing units. Another A$5.8 billion went into the First Home Owner Boost and Energy-Efficient Homes packages.

The Community Housing Industry Association (CHIA) has called for a A$7.7 billion federal stimulus package to expand Australia's social housing supply by 30,000 homes. It has also detailed the economic benefits of such investment. Of course, there are long-term social benefits as well…

Large-scale funding of social housing infrastructure is essential from a range of economic and social perspectives. For example, outcomes are more predictable because the number of extra units the investment delivers is more or less guaranteed. And this building activity is not reliant on private sector demand.
Extending HomeBuilder would be a bad idea. The program is wasteful because it subsidises homes that would have been built anyway.
We have also witnessed developers marking-up the cost of house-and-land packages by the amount of the grant, thus representing a direct transfer from taxpayers to developers.
With Australia's population growth collapsing, bringing forward even more supply via an expanded HomeBuilder would also leave a bigger glut down the road.
Australia is already facing massive oversupply of 155,000 net dwelling additions versus 56,000 population increase in 2021 and 141,000 net dwelling additions versus 98,000 population increase in 2022. And these projections assume that dwelling construction falls gradually to cyclical lows of 125,900 a year by 2023: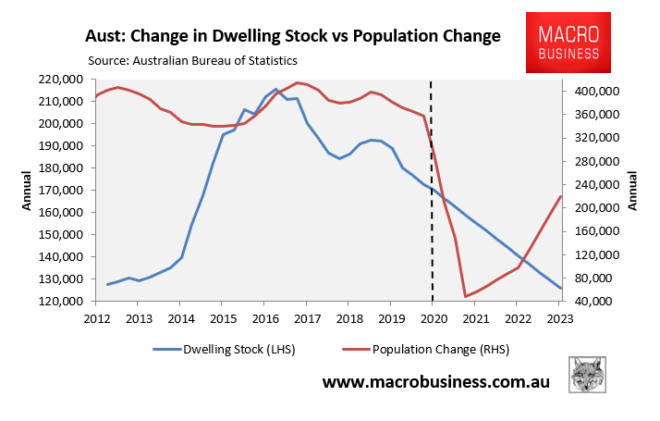 Stimulating more supply would obviously make this glut worse.
Subsidising the construction of public housing is a far better policy solution, since it:
would house the massive pool of homeless people across Australia, creating social benefits;
would not subsidise people that would have built/purchased a new home anyway; and
would provide direct stimulus support to the housing industry.
According to SGS Economics modelling, committing to a pipeline of 30,000 social homes over the next four years would save between 15,540 and 18,050 jobs a year:

A massive public housing investment offers twin benefits to Australia: 1) direct economic stimulus; and 2) alleviating the scourge of homelessness.
Sadly, the Morrison Government does not seem interested in public housing, preferring instead to support its property developer mates.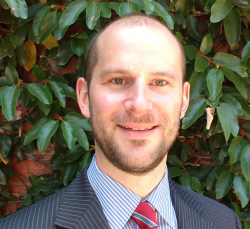 Latest posts by Unconventional Economist
(see all)