During his daily press conferences on Victoria's COVID-19 infections, Premier Daniel Andrews regularly tells us that he is just "following the science" and the "super computer" with regards to the state's draconian lockdowns.
This "science" saw blunt measures like nightly curfews, 5km travel limits, one hour exercise limits, playground bans, golf bans, and tennis bans come into effect. This "science" also continues to see illogical measures like gyms being shut in regional Victoria (despite almost zero cases), households prevented from being able to sit with friends in their front yard ($5,000 fine) despite being able to do so in a park, etc.
It turns out that "following the science" only applies when it suits the Victorian Government, as revealed by Wednesday's Cox Plate fiasco:
Victorian health authorities declared it safe for hundreds to gather at an outdoor event, but the Andrews government has abandoned this advice in the face of a public backlash.

The decision to allow 500 people to attend Friday night and Saturday races this weekend had been approved by Chief Health Officer Brett Sutton's team and the Department of Health and Human Services, as well as by Daniel Andrews' crisis cabinet.

Despite this advice, and repeated claims that the state's lockdown was guided by health recommendations, the Victorian Premier and Racing Minister Martin Pakula on Tuesday backtracked from allowing attendees at the Cox Plate this weekend…
So according to Jobs Minister Martin Pakula, the original decision to allow hundreds to gather at the Cox Plate on Saturday – the same day as Melburnians are banned from gathering to watch the AFL Grand Final – was not actually based on the "science", but rather "motivated only by respect for the occasion & a desire to mark a small step on the path to reopening".
Look, I have no issue with allowing people to attend the Cox Plate. What I do take issue with is the myriad of draconian rules still in place across Victorian, and the unscientific basis for these rules.
Why can't I have fish & chips and beers with a friend in my empty front yard without risking a $5,000 fine, but can do so in a crowded park where the risk of virus transmission is far greater?
Why can't my 10-year old daughter play with her neighbour in the yard when she is allowed to play with dozens of kids at school?
Why can't regional Victorians go to the gym, given there are virtually zero infections (see below charts), but up to 40 people are permitted to gather inside a regional restaurant, pub or cafe?

Why can't beauty salons open when hairdressers can?
Why are 10 people (plus staff) from separate households permitted to gather at a house auction, but a maximum of 10 people are only allowed to gather in a park if they are from two families?
Where's the "science" backing these decisions?
The answer is obvious. There is no "science" backing many of the lockdown restrictions. They are a grab bag of inconsistent rules made by politicians, many of which favour some sections of the population over others.
It's a shame the Andrews Government didn't follow the advice of medical experts and "the science" when it devised its hotel quarantine program. If it had, it wouldn't have handed responsibility for hotel quarantine to untrained private security, wouldn't have imported the virus into the community, and wouldn't have seeded the destructive second wave.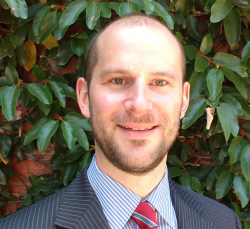 Latest posts by Unconventional Economist
(see all)