Via the always excellent Justin Smirk at Westpac:
Hours worked lifting faster than employment particularly for part-time workers.
One of the more surprising observations from the September Labour Force Survey was that Victorian unemployment fell to be on par with WA at 6.7% even through it reported a –1.1% fall in employment. It was all due to a fall in participation and it was this fall in participation that held back a larger rise in the national unemployment rate. 

It has been this dynamic variation in participation more broadly is why the unemployment rate is lower that what was initially forecast by the RBA and Commonwealth Treasury.
To date, the recovery in hours worked has been much stronger than the recovery in employment and the focus has been on part-time workers where hours worked are almost back to pre-COVID levels (above pre-COVID levels excluding Victoria) while total hour worked for full-time employees are -5.7% lower than they were in March.
Outside of Victoria female participation has returned to pre-COVID levels while male participation appears to be continuing its downward trend. Where participation goes from here will define the future path of unemployment.
Westpac if forecasting unemployment to rise to 7.8% by end 2020 and be around 7.9% in early 2020.

For a pdf bulletin with charts see "More Insight on the Labour Market (pdf 329kb)

Total employment fell –29.5k in September, a bit less than our –50k forecast and the market median of –35k. Full–time employment fell –20.1k while part–time fell –9.4k with both representing a –0.2% decline in the month.

In the month, despite the almost –30k fall in employment unemployment only increased to 6.9% from 6.8% (6.94% from 6.85% at two decimal places) due to 0.1ppt fall in participation to 64.8% (from 64.87% to 64.76% at two decimal places). The decline in participation drove a –18.3k contraction in the labour force which is now 203.5k, or 1.5%, smaller than it was in March. This significant loss in potential workers is an additional dead weight loss from the COVID recession on top to the 221.6k increase in unemployed since March. This is why the workers who have exited the labour force due to a significant economic shock are often added to the number unemployed to estimate an effective unemployment rate.

In the following note we highlight that most of the recent weakness in participation can be traced back to a collapse in participation in Victoria. Without it the unemployment rate would have been much higher.

Dynamic participation holding down unemployment

During the COVID recession participation has been quite dynamic. Historically, female workers have a history of entering, or leaving, the workforce more frequently than males given stronger, or weaker, labour market conditions and this has been the case this year. Since March male employment is down –3.4%, female employment is down –3.2% and yet both the male and female labour force are down –1.5%. So females have seen a relatively larger fall in their labour force compared to the fall female employment helping to hold their unemployment rate lower than it would otherwise be. But that does not mean males' participation has not been more dynamic than usual as it most definitely has, but rather females are still more responsive to labour market conditions.

Female unemployment lower than males

Female unemployment, at 6.7%, is now lower than male unemployment of 7.1%. In a normal growth phase male unemployment tends to be lower than female unemployment as female participation lifts faster than employment pushing female unemployment higher as well.

In September, at the margin, we did see this effect again  as male employment fell –0.3% and female employment fell –0.2% while both reported a 0.1ppt decline in participation (at one decimal point) and a 0.1% decline in their labour force. With rounding both reported a 0.1ppt rise in unemployment. It is this dynamic relationship between employment and participation that held the unemployment rate down compared to the earlier forecast peak in unemployment by the official family of around 10%. Westpac had expected participation to be fairly dynamic hence our lower forecast peak in unemployment. We suspect that this was the reason the Commonwealth Treasury recently revised downwards their forecast peak in unemployment.

September also highlighted that while the hit to female employment was initially larger than male employment, the recovery since has been stronger for females. Since May female employment has lifted 4.8% and the female labour force lifted 4.6% while male employment and the male labour force both lifted 2.6%. At this point, the improvement in female employment has outpaced the lift in participation resulting in a lower female unemployment rate. We suspect that going forward it will be the increasing weakness in male employment that will be the key factor in rising unemployment into 2021. We also note that the trend decline in male participation appears to remain in place and while female participation is yet to return to previous highs, it does appear that its strengthening trend remains in place.

There is, however, one state that is on a very different labour market trend: Victoria.

Victoria enters Stage 4 lockdown and unemployment falls

The September report provided further insights into the impact of the Victorian Stage 4 restrictions. Employment fell –35.5k/–1.1% in Victoria following a –37.2k/–1.1% decline in August while hours worked fell a further –2.1% following a –4.6% drop in August. Compared to every other state, where employment is heading back to pre–COVID levels, Victorian employment hit a new cycle low in September. This is a worse outcome to what had been reported in Weekly Payrolls which suggested that the second round of lockdowns hadn't taken Victorian employment back down to the initial shutdown low seen through April and May.

As we saw in August, it was a decline Victorian participation than held down the rise in the national participation and again limiting the rise in unemployment. Victorian participation fell 1ppt, an unusually large decline, to 63.0% driving a –43.3k decline in the labour force. Remembering that Victorian employment fell –35.5k in September the larger fall in the labour force resulted in –0.5ppt decline in the unemployment rate to 6.7%. Yes, an outsized –35.5k decline in employment in Victorian was associated with a significant fall in unemployment. It appears a large number of Victorians have given up hope, at least until the Stage 4 restrictions are lifted, of finding a job.

The fact that in September Victoria had an unemployment rate on par with WA (an equal national low) is not a positive sign as it reflects the loss of workers from the labour force rather than a robust employment growth.

Female participation has fallen in Victoria but the trend decline in male participation has accelerated

If we look at the recent gender results in Victoria it sheds some light on what is driving this outcome. In September male employment fell –17.4k/1.0% while female employment fell –18.1k/1.2%. Male participation fell 1.1ppt to 68.3% while female participation fell –1.0ppt to 57.8% which saw both male and female labour forces contract by –1.6%. So, while the hit to female employment was greater in September, male participation took a greater hit relative to female participation.

As we saw with the initial COVID shutdown, the impact Stage 4 lockdowns disproportionately hit female employment. In fact, since the low in May Victorian male employment lifted 0.2% while female employment fell –1.6%. Over the same period of time the male labour force fell –1.2% while the female labour force is down a smaller –0.6%. This time the offsetting fall in female participation was much less than what was seen earlier while the fall in male participation has been much greater. Therefore, since May it has been the fall in male participation that provided the largest contribution to holding the unemployment down in Victoria and thus nationally. And as a result Victoria has bucked the national trend with female unemployment at 7.6% being significantly higher than male unemployment of 5.9%.

That is not to say female participation in Victoria is robust. Compared to NSW and the other states where female participation is getting back to pre–COVID levels, Victorian female participation is 4.5ppt lower than where it was in January and at 57.8%, it is down to a level last seen in December 2015. But compared to males it has not extenuated a downward trend. Male participation is down 3.1ppt since January but at 68.3% it is a new low in the history of Victorian male participation. Male participation has All other states have bounce off the record low seen earlier in the year.

Hours worked lifting more than employment, significantly so for part–time workers

Hours worked lifted 0.5% in the month suggesting any improvement in labour demand is being used by firms to work their underutilised workers harder rather than grow their workforce. This was made up of a 2.0% surge in part–time hours and a more modest 0.2% rise in hours worked. On a per person basis hours worked per part–time employee lifted 2.3% in the month while hours worked per full–time employee gained a more modest 0.4% for a lift in total hours worked per person of 0.7%. While the total gain in hours worked per person was much stronger than the monthly gain in employment (–0.2%) the improvement in hours worked for part–time workers was even greater than compared to part–time employment (–0.2%).

At this point in time employers are working the existing staff harder rather than put on new employees. This is particular so for part–time workers where their total hours worked is almost back to pre–COVID levels. Total part–time hours worked have lifted 22.1% to now be just –2.2% down on March. By comparison full–time hours worked has lifted 3.0% since May to now be –5.7% down on March. It is even more startling per person where part–time workers hours have gained 8.8% since May which was  enough to take them back to be on par with March (+0.1%) while full–time workers gained a more modest 3% in hours worked per person since May to still be working 2% less than they did in March.

Looking at Victoria it should not be surprising to see a much great disparity between full-time and part-time hours worked. In the month, total hours worked fell -2.1% compared to a -1.1% fall in total employed but the pain was felt by full-time workers, hours were down 2.7% compared to an 1.1% rise for part-time workers. Since May the recovery has been all about part-time workers whose hours worked are up 8.6% while full-time hours worked has fallen a further -3.2%; total hours worked in Victoria is down -1.5% since May highlighting that the hit to hours has been greater than the hit to employment (–0.6%) during the Stage 4 Lockdown.

However, unlike other states the improvement in part-time hours worked in Victoria has not been enough to unwind the hit from the earlier shutdowns as they are still -15% lower than where they were in March. Full-time hours worked are down -8.6% since March highlighting just how hard the hit to part-time work was in the earlier shutdown.

Broader measures of slack are rising

Nationally, the underemployment rate lifted 0.1ppt to 11.4% while the underutilisation rate, which combines unemployment and underemployment, rose 0.2ppt to 18.3%. The underutilisation rate peaked at 20.2% in May. The number of workers working zero hours for economic reasons lifted 1.5% pushing the share of zero hours workers to 8.6% from 8.5%: the zero hours rate peaked at 11.6% in April and before COVID is was less than 6%.

Westpac's estimate of the effective unemployment rate (which assumes that the participation rate is still at pre–COVID levels plus adds in those who are working zero hours for economic reasons) lifted 0.3ppt to 10.2%. The effective unemployment rate peaked at 15% in April.

Victorian recovery holds promise but rest of country is running out of steam

A recovery in Victoria will drive a recovery in employment, but it will also drive a lift in participation. At the same time changes to JobKeeper conditions will see a marginal unwinding of support as we are now starting to see the effect of the recession hit the sectors that where more resilient at the start while bring back the requirement to look for employment when on JobSeeker will boost the participation rate. Westpac is forecast to rise to 7.8% by end 2020 and lift to 7.9% in early 2021.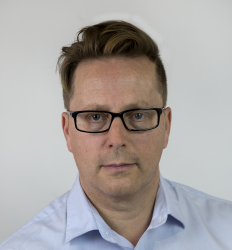 Latest posts by David Llewellyn-Smith
(see all)