Under the cover of COVID and the AFL Grand Final, the Victorian Government fast tracked a swathe of developments to spur its sagging property ponzi economy:
Planning Minister Richard Wynne has fast-tracked $625 million worth of developments…

Announcing the approvals on AFL grand final day, Mr Wynne said the government had now approved $7.5 billion worth of projects since March, having identified Victoria's building and construction sector as key to revitalising the state's economy…

Among the developments approved are a 58-metre-tall commercial building in Wellington Street in Collingwood opposed by the City of Yarra because of its "excessive" height and scale…

As the government prepares to finally release the state budget next month, Mr Wynne's department will increasingly identify new projects to be fast-tracked for development through a new Development Facilitation Program.
The announcements follow the establishment in April of the Building Victoria's Recovery Taskforce, co-chaired by Roger Teale, a former President of the Property Council of Victoria. This Taskforce will look at projects the Government says would "boost Victoria's building and development industry over the short, medium and long term… [including] the "fast-tracking" of planning approvals using ministerial powers".
The bad irony is that while the Victorian Government is fast tracking development for its property lobby mates, it has badly underfunded social housing. The state spends about half the national average per person on social housing and the stock of social homes has fallen to the lowest proportion of all housing in Australia:
The Victorian government has built only 57 of the 1,000 new public housing units it pledged by 2022…

It comes as analysis obtained by Guardian Australia suggests there are nearly 30,000 children among the 100,000 people on the state's ballooning housing waiting list.

The waiting list has blown out every quarter since a new registry was created in 2016…
Liberal or Labor, the story is always the same. They cede control to the property lobby while ignoring the most vulnerable members of society, such as the homeless.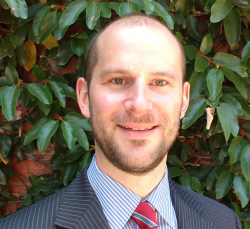 Latest posts by Unconventional Economist
(see all)