NSW Premier Gladys Berejiklian says it will take at least a fortnight after Victoria's lockdown restrictions are "substantially" eased before any decision on reopening the state's border can be made.
Meanwhile, the Tasmanian government has advised that NSW residents will be permitted to visit the island state from 2 November, assuming there is no surge in NSW coronavirus numbers.
Tasmania will be re-opened to travellers from South Australia, Queensland and the ACT from 26 October:
With NSW now reporting more COVID-19 cases some days than Victoria, Premier Gladys Berejiklian said it would take two weeks to determine if Victoria was safe enough to again allow its residents to visit…

Ms Berejiklian said the "real test" of Victoria's ability to contain the virus would be what happens after restrictions are eased, including loosening controls on movement.

"Once you increase that to 25 kilometres as they've done, once you've raised other restrictions, you can then tell whether they are on top of their contact tracing," she said.

"I would suspect it will be at least a fortnight after restrictions have been eased substantially to be able to assess how safe it is for us to open that border."
Melbourne's COVID-19 restrictions are scheduled to ease on 1 November. This means that Victorians could be permitted to travel into NSW mid next month.
This opens an interesting dilemma. If the Victorian Government retains its 'ring of steel' preventing Melburnians from entering regional Victoria, will Melburnians be allowed to drive into NSW in the event that the northern border is reopened?
Further, will QLD open to NSW if it opens to Victoria?
It would be a strange situation if Victorians could fly into NSW but not drive.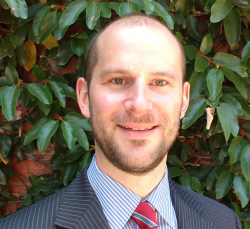 Latest posts by Unconventional Economist
(see all)