I reported yesterday how Australian new car sales have collapsed to 2003 levels after recording 30 consecutive months of falls: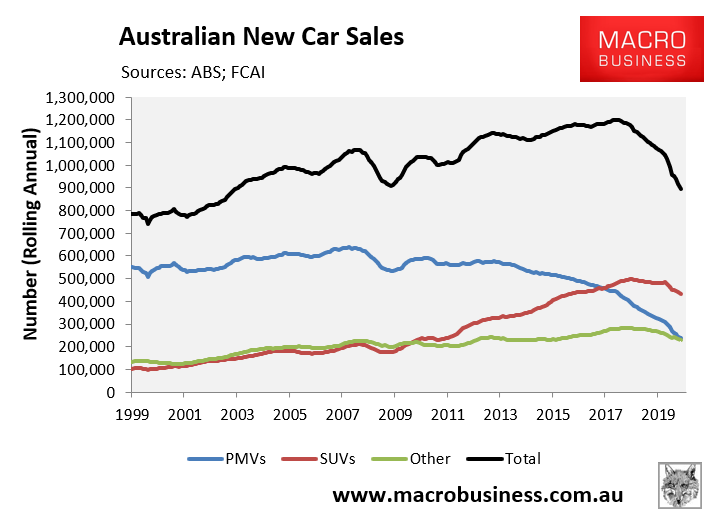 This data is supported by the ABS' trade data, which shows that the annual value of car imports has collapsed 22% from their April 2018 peak: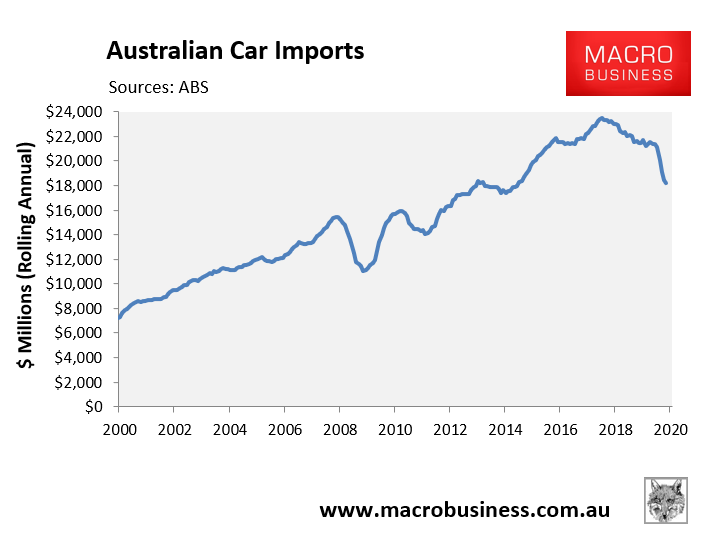 Advertisement
Perversely, while new car sales (and car imports) are crashing, used car prices are soaring according to CommSec:
Demand for second hand cars remains firm during the pandemic with Aussies preferring to drive their own cars rather than catch public transport due to health concerns. But the supply of vehicles remains volatile – lifting 7 per cent last week after falling 10.4 per cent in the prior week…

Data analytics firm, Datium Insights, provides a weekly report on the used vehicle market. In the week to October 2, used motor vehicle prices rose by 4.4 per cent after rising 2.1 per cent in the previous week.

In the latest week supply rose 7 per cent after falling 10.4 per cent the prior week. Clearance rates rose 1.1 per cent. Datium notes that "stock remains considerably low."
While CommSec believes the aversion to public transport is causing the surge in used car sales, a more logical explanation is frugality.
Advertisement
That is, buyers have shifted their preference away from new cars towards used cars in a bid to save money, in the process driving used car prices up.