The National Tertiary Education Union (NTEU) and four former staff members are taking action against Sydney-based private university JMC Academy in the Federal Court.
JMC Academy is being accused of underpaying staff and of serious contraventions of the Fair Work Act. All the four staff members were employed as independent contractors, which NTEU official Gabe Gooding compares to sham contracting.
Stephen Baker, who taught singing at JMC Academy for 18 years, is seeking unpaid superannuation for that period of time, as well as compensation for being paid well below the award rate.
More than three quarters of academic staff surveyed across Australia's university sector were being underpaid, with "wage theft… rampant across Australian universities" according to the NTEU.
From The ABC:
All employees involved in the lawsuit were hired as independent contractors, an employment arrangement where employees are engaged as contractors and treated as an independent business.

NTEU National Assistant Secretary Gabe Gooding likened it to "sham contracting".

"It's where an employer disguises a genuine employment relationship as a relationship between two businesses, where one contracts the other for a service," she said.

"We say sham contracting is the most egregious form of wage theft."

The union alleges workers were left with no superannuation, no sickness insurance, workers compensation or leave.

"We do think it's increasing [in the sector]," Ms Gooding said…

Following the ABC's investigation, the NTEU carried out a survey of 2,174 professional and academic staff at every university except Charles Darwin University.

Of the academic staff, 78.4 per cent of respondents said they were not paid for all hours of marking outside of class time…

"The survey confirms what everybody's known and long suspected — that wage theft is rampant across Australian universities," NTEU President Dr Alison Barnes said.

"We're looking at really high numbers of casual staff that are being exploited and this has a detrimental impact on both staff and students."
Meanwhile, Australian vice-chancellors are the highest paid in the world:

Just another example of how Australia's universities have shredded their social contract.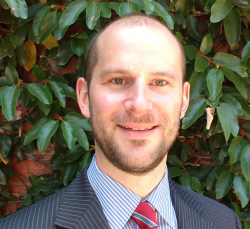 Latest posts by Leith van Onselen
(see all)