Sir Fomo McSpruikerson is an expatriate billionaire and proud proprietor of The Strayan, a vanity media project designed to boost his assets. 
NSW to introduce law precluding political candidates from standing for office if they haven't already been to ICAC
NSW is set to introduce tough new laws to enhance candidate screening for future state elections.
From the next state election onwards, candidates standing for election in NSW will be barred from nominating if they haven't already been investigated for corruption by an ICAC or similar body.
Both NSW Labor and NSW LNP welcomed this move as necessary.
"We've had long bipartisan discussion around this issue and the recent ICAC meetings have purely affirmed our positions. We will be proceeding with introducing this to the house next week," embattled Premier Gladys Berejeklian told The Strayan.
"I can firmly say I speak for both parties that NSW has proudly led this field in Australian state politics."
Former Labor MP and Sky News commentator Graham Richardson said this had been a long time coming.
"This is fantastic news. From the glory days of Balmain Welding and Ron Medich, through to Eddie Obeid, John Barilaro and now Daryl Maguire, this is long overdue," Richardson said.
"I may have to come out of retirement for one last hurrah."
Minor parties and independents have protested that this will disproportionately target them and prolong issues such as the Murray-Darling Basin fiasco, with the exception of the Greens who have stated that "they will have to see what's in it for them" before voting on the bill.
*****
Exclusive: Victoria's new Omnibus Bill includes permanent house arrest for Peta Credlin
It's been revealed that the new Omnibus Bill passed by Victorian parliament last week, includes a hidden clause preventing Sky News presenter and former political staffer Peta Credlin from leaving her house.
Initially not mentioned during the first and second readings of the bill, the discovery was raised by several minor party MP's who opposed the bill and warned freedom of the press was under threat.
This revelation also came right as audio tapes were played to the ongoing Coates Inquiry, revealing Premier Daniel Andrews giving shoot-to-kill instructions to security guards should Credlin be seen approaching Andrews' daily press conference.
"Security, if Peta Credlin comes within 10 feet of that fucking door, shoot her alright?" Andrews was overheard saying before a daily COVID briefing last week.
"With pleasure actually, Mr Andrews" the Unified Security employee replied.
Andrews remained defiant about both topics when asked.
"With respect we've been over this several times now and those concerns have been appropriately addressed previously, so I don't see a need to revisit them," Andrews told The Strayan.
"I'd just like to make the point again that if Victorians are seen to be asking questions about my conduct around hotel quarantine, they will be addressed appropriately, and Victoria Police will be out in force."
Andrews also announced that only journalists from SBS and Fairfax will be permitted to attend his daily briefings, subject to pre-screening of questions to 'ensure transparency.'
*****
Frydenberg announces First Foreign Home Buyer grant to save economy
The Australian government has announced further budgetary measures to attempt to pull the economy out of it's first recession in 30 years.
Off the back of Assistant Treasurer Michael Sukkar's announcement that the first home buyer grant would be extended, Treasurer Josh Frydenberg has announced that he will go one step further and offer the program to foreign buyers.
"I'm proud to announce the commencement of the First Foreign Home Buyer scheme, which will allow foreign money to come back to prop our already strong real estate sector," Frydenberg told The Strayan.
Frydenberg said that this will replace the Significant Investor Visa Program.
"We think it's better to be open about foreign money laundering in real estate, nothing happens to us anyway."
"This is purely an extension of the great Australian tradition of selling out to foreign interests and will help us sort out the Melbourne and Sydney CBD dogboxes that no-one in their right mind would buy."
Numbers and exact term have not been announced but it is understood that the grants will start at $888,000.
*****
Kevin Rudd calls for Royal Commission into Relevance Deprivation Syndrome
Former Prime Minister Kevin Rudd has made headlines this week, after calling for a Royal Commission into Relevance Deprivation Syndrome.
The former Labor leader has taken to social media in recent weeks to call for a Royal Commission into Rupert Murdoch's influence in the Australian media.
However, Rudd stated he realised that would look shithouse when questions were raised about Murdoch's support for Rudd in the 2007 election and that the calls were essentially akin to a bitter ex-girlfriend.
Rudd stated this Royal Commission would suit his own self-interest better.
"Let me be clear this call for a Royal Commission isn't about me. Well, not all the time anyway," Rudd told the Strayan."
"Relevance Deprivation Syndrome affects 9/10 former politicians and celebrities and it's a crisis that's not being addressed."
Rudd has stated his distress at not being the centre of attention has taken a toll on his mental health since leaving politics.
"I'm down to making tweets and vacuous "FFS" type posts on Facebook. It's terrible for my dopamine levels and a public forum is the only way to alleviate the suffering of not only myself, but many a past PM."
It is understood Rudd will act as chair, committee member and as a witness during the commission if parliamentary approval is given.
*****
UQ cancels plans for construction of gulag after foreign interference inquiry gathers steam
The University of Queensland has quietly shelved plans to build a multi-million-dollar gulag for political dissidents, citing concerns around planned foreign interference legislation and an inquiry.
Entitled the "Drew Pavlou Centre for Re-Education through Hard Labour" the facility was designed to house those students at University of Queensland that had 'incited discord and introduced incorrect political views' a spokesman told The Strayan.
The facility was designed to hold up to 1000 Australian students, but will now go on the backburner thanks to an upcoming inquiry spearheaded by Bob Katter.
"It wasn't the appropriate time to introduce this facility, that up until now, had 100% Confucius Institute support," outgoing UQ vice-chancellor Peter Hoj stated.
"In the context of that and falling international student revenue, we think it's best it is quietly shelved until we can finalise funding offshore."
However, Hoj was quick to rebuke allegations that this was an overt flex of foreign government interference.
"We've had strong Australian private sector support for this facility, particularly from the mining and real estate industries, so I think we'll be able to achieve this regardless of the federal government's position."
Drew Pavlou was unavailable for comment and has not been seen in a while.
*****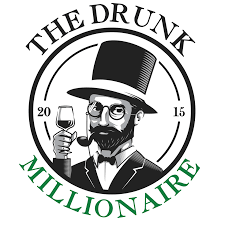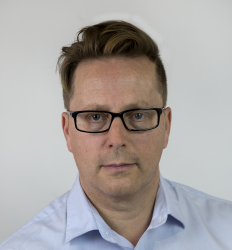 Latest posts by David Llewellyn-Smith
(see all)