Sir Fomo McSpruikerson is an expatriate billionaire and proud proprietor of The Strayan, a vanity media project designed to boost his assets. 
Melbourne wins 2020 World's Most Leaveable City Award
Melbourne has been awarded the prestigious "World's Most Leaveable City" Award for the first time since the early 1990's.
Melbourne shocked a tightly contested field beating out Lagos, Mexico City and Los Angeles to seal the award, after controversially winning the "World's Most Liveable City" crown several times in recent years.
"Well, one thing COVID has laid bare is the fact that we're massively overrated and obnoxiously pretentious about it. We all know the criteria for the most liveable award was total bullshit and a deliberate marketing campaign in disguise," a spokesman for the Victorian government told The Strayan.
"That whole 'coffee, arts, sports, culture' schtick was exceptionally cringe, but the plebs were making enough money from debt-fuelled real estate speculation and an edumigration ponzi scheme to even care. Now that's gone, the reality has hit that we don't have much."
Premier Daniel Andrews did not comment on the matter but said in a media release that he was thankful Melbourne was "still good for something."
VicRoads has announced it will revive it's "On the Move" licence plate series to commemorate the occasion. A new line of slogans has also been proposed for limited edition release: "Australia's California" "The Edumigration State" and "One Belt, One Road Out".
*****
Coles announce new line of lettuce in honour of APRA
Supermarket giant Coles has announced a new line of lettuce to celebrate the relaxing of lending standards.
Off of the back of Treasurer Josh Frydenberg's announcement that credit lending standards would be relaxed, Coles has released a new brand of "APRA Wet Lettuce" to commemorate the occasion.
Coles stated that the product would be ready in time for release in March 2020.
"This is hand-picked by the finest third world slave labour in the country. It's deliciously soft, extremely flexible and is best served wet," a spokesman for Coles said.
"The concerns about pricing have been addressed and if you're on Job Keeper this is easily affordable. You will in fact be prioritised if you can show evidence that you're receiving payments."
APRA have not yet commented on the release, but say they will be taking a strong look at it.
Coles have announced a new line of advertising to coincide with the release, featuring a variation of it's usual jingle, this time entitled "Down, down, lending standards are down."
Woolworths have stated that they are currently in negotiations with ASIC to release a competitive line of lettuce.
*****
Crowds allowed at Cox Plate again after Victorian Government announces funeral services can be held at race tracks
Racing Victoria and the Victorian State Government have reached an 11th hour deal to allow crowds back at the races, despite mounting public backlash.
From this weekend, funeral services can be held in the centre of race tracks in Victoria, which will also allow them to host crowds at the Cox Plate.
Jobs Minister Martin Pakula stated that this was a great outcome for both industries.
"This is a historic partnership that will allow us to open the state back up and continue to collect that sweet tax revenue and support the gambling industry. I mean, if it wasn't half obvious allowing bottle shops to stay open as essential then this should drive the point home," Pakula said.
"Who doesn't love a punt in the middle of a eulogy?"
Pakula stated that a discount would be offered to the family of anyone who died of COVID in Aged Care during lockdown.
Racing Victoria were unavailable for comment, but unofficially stated that if there were no takers, then a clause in the contract allowing a funeral for any equine casualties on the race track would suffice.
*****
Peter Switzer apologises for allowing bearish opinion on Switzer TV Property
Financial commentator Peter Switzer has issued an apology, after allowing a bearish opinion of Australian property on his regular Thursday night property show.
Guest David Sanderson of Sanderson Investments LLC in the US appeared on the show last night to say his forecast for Australian property was negative, due to "a number of factors from insolvencies, job keeper reductions and unemployment."
This was met with disgust in the comments section and online, with many threatening to pull their money out of Switzer's investments.
Switzer swiftly got on the front foot with an apology.
"I'd like to issue an apology to those loyal 100 people that watch the show. That opinion was uncalled for and won't be happening again," Switzer said.
"I would like to re-assure my viewers that I remain bullish on Australian property for the next five years and there will certainly be plenty more bull on this channel, as there always has been."
"We will revert back to our usual one-hour property advertorial format, starting next week."
*****
Psychologists alarmed at sudden increase of Murdoch Derangement Syndrome
The Australian Psychology Association has raised the alarm over a serious increase in mental health cases triggered by online and social media.
Already under serious pressure from an increase in numbers of COVID-related mental health patients, the APA has stated that a serious surge in cases of Murdoch Derangement Syndrome have stretched psychologists to the limit.
"Kevin Rudd's recent petition certainly hasn't helped things, but it's clear he also has an unresolved case of MDS stemming from 2007 when Rupert endorsed him," a spokesman for the APA told The Strayan.
Symptoms often include reflexive outbursts such as "Murdoch controls the media!" "but, but the LNP!" and "Murdoch is interfering in the election!"
Murdoch Derangement Syndrome unfortunately affects a large number of Australians and it's important to recognise the signs, says the APA.
"A more nuanced observation would surmise that most of the Australian corporate and state-owned media is essentially shithouse and has a particular ideological bent one way or the other. However, sufferers of MDS often display visceral, partisan outbursts which can be quite damaging and often make them seem just as much of an obnoxious wanker as Rupert Murdoch is."
The APA said they are concerned about another strain of the disease evolving in Melbourne, Credlin Derangement Syndrome, and are monitoring the situation.
The APA has petitioned The Diagnostic and Statistical Manual of Mental Disorders (DSM) to include both debilitating afflictions in future editions.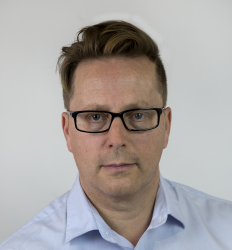 Latest posts by David Llewellyn-Smith
(see all)