The new energy issues paper released by the Minister for the Gas Cartel, Keith Pitt, has produced a debate as devoid of ideas and facts as the paper itself. As usual, it is all rentier and no Australia at the AFR:
A new Morrison government discussion paper on gas reservation has flagged a sensible backflip on further meddling in the east coast gas industry. Domestic manufacturers have blamed Queensland's massive LNG export expansion for diverting gas offshore and driving up the price for local buyers.

Under Malcolm Turnbull and Scott Morrison, a supposedly free-enterprise government has launched banana republic-style threats, including export controls, against an industry that previously enjoyed bipartisan praise for making Australia the world's biggest LNG exporter and helping to power the rise of Asia's middle class.
What an extraordinary statement. There is no east coast free-enterprise in gas. The market collapsed after the export cartel dominated all reserves and lifted local prices from $3Gj to $20Gj while its export prices collapsed from $20Gj to $3Gj. This is the cartel business model. To lose money on exports but recoup it at home.
It is such a basic economic case for public intervention in a failed market that it could be taught at the kindergarten level. When we did intervene, the price fell to $10Gj but collapsed export prices kept falling. In other words, we were only paying the $20Gj because of the monopoly power of the gas export cartel.
Yet the AFR describes the intervention not the cartel as typical of a Banana Republic. This is a viewpoint so ideologically or literally corrupt that no truth can or will penetrate it. There is no point in arguing against it. It is a closed-loop of propaganda.
And that's all that there is. There is no broader debate at the ABC, none at the metro dailies, the anti-Murdoch independent press never mentions gas. TV pfft. Labor is silent, too terrified of another mining coup. It is Bruce Robertson and me versus a giant edifice of lying fossil-fuel scumbags protected on every front by government and media. Both of us get the occasional hearing but the broader truth is that we are mostly ostracised for telling the painful truth.
The end result is that instead of breaking the largest single economic blockage to Australian recovery, a protected gas cartel has been entrenched by a Gas Unplan bizarrely written by a supposed manufacturing champion, and now, Gas Unreservation that guarantees the cartel will be unmolested as it gouges.
So, I give up. The gas cartel wins. Australians will be paying the world's highest prices for gas and electricity for as far as the eye can see. Hollowing out of manufacturing will continue even as we decouple from China, leaving us hilariously helpless as regional security deteriorates.
That's what the Australian political economy has chosen so my best advice now is to get off the grid as soon as you can. Go solar and wait for a household battery in the next few years then bid the broken grid farewell. For manufacturers, I'd recommend moving to WA or offshoring to somewhere in Asia where Aussie gas is cheap.
I might have also recommended getting your hands on a semi-automatic rifle but, the truth is, when China comes for you there'll be nobody left to fight alongside. There will be no industry left with which to defend ourselves as China invades with weaponry built lock, stock and barrel by our own, exported cheap energy. Therefore, a much more viable insurance policy for your family against the collapse of Australia is getting dual citizenship with the US, UK or Europe, as soon as possible.
It's very simple to fix Australia's world-beating energy mess with blanket domestic reservation but that is entirely beside the point. There is no person, no values, no intellect, no nation left to do it.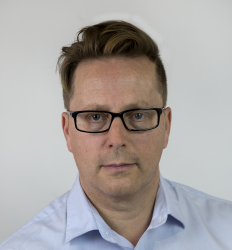 Latest posts by David Llewellyn-Smith
(see all)