Telstra executive Nikos Katinakis says its 5G network now covers over 40% of the Australian population, with 75% coverage expected to be achieved by June 2021:
"We're now in more than 2000 sites across the country, and in over 60 cities and towns, and 1400 suburbs that have 50 per cent coverage or more," Mr Katinakis said. "We've reversed the typical trend from previous technologies, where we would wait for the devices to show up before we deploy the network.

"Data consumption is growing at 30 to 40 per cent every year, so if we don't do something, people are going to get a terrible experience, and they'll complain 'my Netflix doesn't work' or 'My WhatsApp is slow'.

"And for us, it's been super important to get community support, and to get municipality and political support, because otherwise these things just don't happen."
This spells bad news for the National Broadband Network (NBN), given 5G offers the speeds and bandwidth to compete directly with fixed broadband.
Indeed, Telstra recently announced that it would launch a "5G Home Internet" product, delivered over its mobile network through a wireless modem, offering download speeds of between 50 and 300 megabits per second for $85 a month, with a monthly data allowance of 500GB.
Communications Minister Paul Fletcher also backed Telstra's plan, confirming that its decision to compete directly with the NBN via 5G home broadband would not violate the non-compete agreement signed by the two parties.
So, after Telstra has received $11 billion in instalments from taxpayers in exchange for its fixed line customers migrating to the NBN, its is now actively stealing market share and wrecking the NBN's profitability and market value via its 5G rollout.
The next move will be for Telstra to acquire the NBN's wholesale network at a peppercorn price from the federal government.
Then the circle will be complete. Telstra will have succeeded in first offloading its wholesale network for $11 billion before purchasing it back from the NBN at a heavy discount.
You've gotta hand it to Telstra. It has played the federal government for fools on the NBN and has put itself in a position to win no matter the outcome.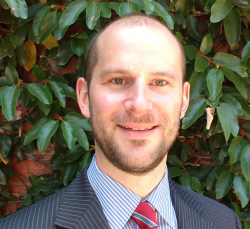 Latest posts by Unconventional Economist
(see all)