CoreLogic has released its final auction clearance results for last weekend, which reveals that the final national clearance rate retraced to 66.2% from 66.4% the prior week:

Sydney's auction clearance strengthened to 69.1% from 67.2% the prior week, whereas Melbourne's rose to 60.2% from 58.6%.
As noted by CoreLogic:
There were 1,131 capital city homes taken to auction last week, up on the 1,084 auctions held over the week prior. The higher volumes returned a relatively stable final clearance rate, with 66.2% of homes selling, from 66.4% over the previous week. This was lower than the 72.1% success rate achieved across a higher 1,955 auctions held over the same week a year prior.

Melbourne's clearance rate strengthened against higher volumes last week. There were 187 auctions held across the city, returning a final auction clearance rate of 60.2%. The week prior saw 59 auctions held and a success rate of 58.6%. One year ago, a much higher 915 Melbourne homes were auctioned returning a success rate of 73.3%.

There were 704 Sydney homes auctioned last week, returning a final auction clearance rate of 69.1%, an improvement on the 67.2% clearance over the week prior when volumes were higher (751). Over the same week last year, a higher 727 auctions took place across Sydney, with a success rate of 79.2%.
SQM Research's auction results were far weaker.
Sydney's clearance rate rose to 55.5% from 53.3% last week:

According to managing director Louis Christopher, "on our numbers, that is the highest auction clearance rate for Sydney since the 15th of March".
Melbourne's clearance rate was 31.9%, up from 30.7% last week: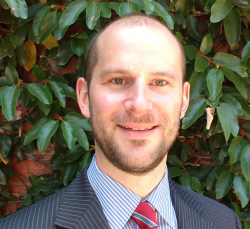 Latest posts by Unconventional Economist
(see all)