From the normally superb Red Book which this time needs little bit of skepticism:
― The Westpac–Melbourne Institute Consumer Sentiment Index has continued to track a volatile path since July, hit hard by the 'second wave' COVID outbreak in August but staging a big rally in September-October. At 105, the Index is 19% above its level in July.

― The latest rally comes as the virus situation domestically again looks to be under control and a stimulatory Federal Budget lifted hopes for the economy. Responses to our annual Budget question were emphatic with the first outright positive reaction since we began running the question a decade ago.

― All Index components rallied in October with the most striking improvements around the outlook for the economy. Confidence posted gains in all states, including a spectacular 17.5% surge in NSW and a strong 13.7% gain in Vic.

― Risk aversion remains very high. The Westpac Risk Aversion Index rose from 45.8 in June to 47.2 in September well above historical averages but a touch below the peak of 51 set in late 2018.

― CSI±, our modified sentiment indicator that we favour as a guide to actual spending, posted a 10.5% gain, a material improvement but coming from a very weak starting point. At 92.5, the index remains consistent with per capita spending declining at a 1.5% annual pace. Direct disruptions from COVID-19 mean this guide is less useful at the moment.

― The 'time to buy a major item'= sub-index has been more stable than other components over the last three months – rallying just 9.3% since July and still materially below its long run avg. Durables spending has been relatively resilient, with limited exposure to extreme COVID disruptions and some segments benefitting significantly from expenditure switching during the lockdown.

― Housing-related sentiment has rallied again over the last three months.

― The 'time to buy a dwelling' index has risen a further 9% since July to 122.2 – the first above avg reading since September. Recent gains have been more evenly spread across states and sub-groups.

― The Westpac-Melbourne Institute Consumer House Price Expectations Index posted another strong lift, surging 34% over the three months to October. At 117.3, the index is now convincingly in net positive territory (above 100) albeit still below the long run avg of 125. Notably dwelling prices are also showing clear signs of stabilising in most markets.

― The Westpac-Melbourne Institute Unemployment Expectations Index improved materially, declining 16.3% over the three months to October (recall that lower readings indicate that more consumers expect unemployment to decline in the year ahead). Remarkably, at 119.4, the index is well below its long run avg of 130 and back near the levels in early 2019. While the improvement is welcome and reassuring we suspect there are more labour market adjustments to come, particularly as we move into 2021.
I am particularly tickled by the tiny tax cut response in the rich NSW men segment. I humbly suggest that Westpac revisit its weightings for the impact of this ecstatic group.
Other results that stand out as ripe for failure include unemployment expectations and the budget response both of which are clearly overblown.
Housing looks about right.
Big grain of salt here.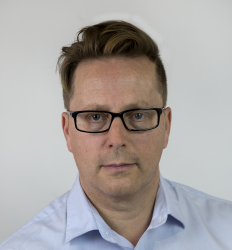 Latest posts by David Llewellyn-Smith
(see all)