With New Zealand's housing market morphing into a new bubble:

The Reserve Bank of New Zealand (RBNZ) is being urged to reinstate loan-to-valuation (LVR) mortgage restrictions that were lifted in May:
In the ASB's Economic Weekly ASB senior economist Jane Turner said the "RBNZ's job just got a lot trickier than usual".

"The RBNZ needs to recognise that the housing market risks have shifted dramatically – no longer are they facing the risk of falling house prices, but that of strongly increasing house prices.

"And by doing nothing, the RBNZ faces the risk of fuelling the fire of a housing market bubble, which, if underpinned by highly leveraged buyers, can increase financial stability risks down the line," Turner said…

The RBNZ has previously indicated that the LVRs would be lifted for at least 12 months, although last week RBNZ Governor Adrian Orr noted the rising pressures in the housing market in terms of lending and borrowing behaviour and indicated that the central bank was "looking at" bringing back LVRs…

"Alas, economists (including ASB) got it wrong, and the surprisingly resilient economy, plus large falls in mortgage rates, plus relaxing LVR lending restrictions proved a very potent mix for the housing market.

"Strong housing demand across the board (it's not just investors that are buying), coupled with chronic housing shortages means the housing market is now very tight and house prices have lifted strongly to reflect that."
Seems like a no-brainer.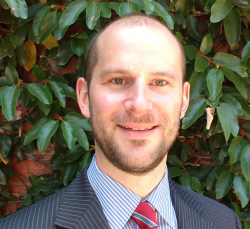 Latest posts by Unconventional Economist
(see all)