Via the AFR comes a second sane dude today:
The Reserve Bank's recasting of the narrative on quantitative easing is part of a pattern of backflipping on policy statements, says bond fund manager Charlie Jamieson, that he and the market agree will lead to a rate cut on Melbourne Cup day.

"The RBA are a tremendously reactionary central bank. And if you follow the commentary over the years, they couldn't have done a worse job at predicting what might occur," the Jamieson Coote Bonds chief investment officer said on Thursday.

"It wasn't so long ago they were telling us the neutral rate of interest rates in Australia was 3 per cent," Mr Jamieson said, adding that the central bank "seems to be in a parallel universe when you look around the globe".

The Reserve Bank kept the cash rate at 1.5 per cent for three years and telegraphed to the markets that it would not move below that level, "and then here we are".

"They told us they didn't want to do quantitative easing. We have an active quantitative easing program. They're telling us they don't want to do negative rates. But you wouldn't bet against it, would you, looking at their history?"
Yep. The RBA is a major national interest health hazard. Hopelessly lost intellectually leading to total embarrassment in forecasting; structurally divided from APRA and macroprudential tools; unable to innovate; far behind all other countries, and costing us dearly in the tradeables sector as the bank endlessly defends its adored property bubble.
The problem is, the bank itself has become an economic rent-seeker with enormous salaries that it seeks to protect with allies in the media that constantly let it off the hook. To wit, Ian MacFarlane today:
With a budget deficit forecast to hit 11 per cent of GDP this year, fiscal policy has become comparably as stretched as the Reserve Bank's monetary policy. Surprisingly, the central bank this week flagged "additional monetary easing" to support job growth as COVID-19 restrictions are relaxed.

…Please say it isn't so. Former Reserve Bank governor Ian Macfarlane says that both ultra-cheap money and the central bank's foray into quantitative easing "haven't done any good" and, to the contrary, will actually have "very big costs". Monetary policy has "used up all its power and there isn't any more room," he says. The Australian Financial Review agrees.

Yet, as Mr Macfarlane argues, slicing a further fraction of a per cent off what are already the lowest interest rates in history surely won't do much – if anything at all – to juice up the economy. There is no lack of cheap money that would prevent the economy from recovering as the health restrictions are eased.

Amid the resulting large increase in the size of the central bank's balance sheet, Dr Lowe at least has all but ruled out European-style negative interest rates.

…And, has history has shown, trying to hold down the exchange rate through cheap money tends to spill over into asset price inflation that ends up undermining the jobs recovery that the central bank is supposed to encourage.
So, let's do nothing then. Let a shockingly deflationary budget focussed far too much on the supply-side trash households and push the currency higher to boot, annihilating inflation, shake out balance sheets and thrust us into another economic lost decade. I mean, seriously Ian, that's garbage.
What needs to happen is this:
Phil Lowe should be sacked.
The RBA and APRA should be slammed back together and a modern central banker imposed to burn the deadwood.
Then you can go deeply negative on interest rates while you tighten macroprudential policy through widening the APRA lending buffer.
That will smash the currency to smithereens and prevent any credit blowout.
That reboots the tradable sector in an almighty hurry (notwithstanding the China decoupling), allows the ponzi-economy to deflate at a manageable pace, and delivers huge budget repair.
This should have been done ten years ago. We've already had one lost decade of economic activity despite ever-increasing public and private debt because it wasn't.  It has also damn near destroyed our politics as PMs fell one after another owing to missed expectations for living standards.
Now we face an even worse decade ahead as immigration collapses, oversupply in the ponzi-economy implodes, China goes ex-growth and commodity price dive plus we seek to decouple all non-commodity China links.
Do we really want another even worse lost decade just to protect a few wankers in Martin Place?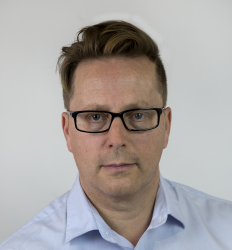 Latest posts by David Llewellyn-Smith
(see all)