Here is the problem for Depressionberg Unstimulus in black and white from a hilarious buzzing swarm of property locusts, at the AFR:
David Harrison, head of one of the country's biggest property fund managers, Charter Hall [said] "They are showing leadership. They are borrowing money. They are subsidising the economy that needs to be subsidised," he told a Property Council of Australia forum on Wednesday.

…"Corporate Australia needs to get out of the foetal position and get on the front foot and grow."

But to properly support housing construction, an extension to the successful HomeBuilder program beyond the end of this year was sorely needed, said Stockland's chief executive, Mark Steinert.

"With very low levels of population growth it is more likely that new construction will reduce rather than grow, particularly in apartments, which has been affected by the reduction in foreign students and the reduction in skilled migration.
There's your Depressionberg Unstimulus problem right there. Massive oversupply of property in retail, in residential, in office, in all of commercial. Massive oversupply in everything population-ponzi related, work-from-home related and person-to-person services related.
In point of fact, massive oversupply in everything Australian economy-related, given we've spent the better part of twenty years restructuring ourselves purely towards the above as our growth drivers.
This debilitating economic condition of too much supply and not enough demand is called "under-utilisation", or the "output gap", and Australia's is immense. The worst its been in modern history:

Such an output gap is hugely deflationary. It is enormously destructive to the budget; a gigantic drag on wages, on profits, on income and living standards. It's the kind of stuff that leads directly to Japanification of your economy. The zombie economic state of deflating asset prices driving interminable balance sheet rationalisation and falling discretionary income.
The way out of it is to do two things.
On the fiscal side, you pump prime everything in sight. Juice demand with direct public spending and investment to backfill the hole left by falling private demand. Only once demand has lifted and stabilised do you then you add incentives to lift productive investment.
On the monetary side, you slash, burn and print to lower borrowing costs and increase discretionary income plus crash your currency to boost external demand and the demand for your import-competing sectors.
So, what did the Depressionberg Unstimulus prioritise to fix the output gap? Did it deploy large public spending and investment to boost demand to help backfill this unprecedented economic slack? No, it focused almost entirely on incentives to boost supply-side investment to increase it.  What has the RBA done? Next to nothing so far with only a little more in the offing.
And so we get this spectacle of the politically partisan locusts from the glory sectors of yesteryear excitedly buzzing around their Game of Mates stimulus honeypot, swan-diving into it, yet coming up empty because it only tells them to invest more in stuff that they already have too much of and to do so will reduce profits and return on equity.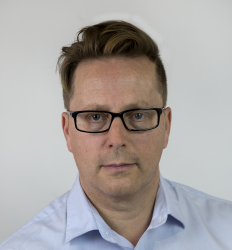 Latest posts by David Llewellyn-Smith
(see all)