The latest ANZ/Property Council of Australia survey has been released, which reveals that sentiment towards the property market remains in a deep hole:
The ANZ-Property Council Survey for the December quarter showed a modest improvement across Australia's property sectors, although sentiment remains deeply negative…

Sentiment remains negative in the residential sector, although there is a wide dispersion of outcomes across the states. In the latest survey, sentiment in Victoria declined further, while there are strong signs of recovery in Western Australia and South Australia. Price expectations are still negative at the national level, but the outlook for construction remains a bright spot, with the HomeBuilder scheme clearly boosting expectations…

The impact remains widespread across states and sectors, with sentiment in the tourism, office and retail sectors still extremely weak. In contrast, the industrial property sector has strengthened alongside the acceleration in ecommerce.

While sentiment in the housing sector remains negative, it is clearly improving. The residential construction outlook is a highlight, helped by the federal government's HomeBuilder program. The scheme, along with other state government initiatives, is clearly giving the housing construction sector a boost, although with population growth dropping sharply and the rental market under pressure, headwinds remain for the housing sector.
Sentiment in both residential and commercial property remains deeply depressed against pre-COVID levels:

Moreover, dwelling values outside SA and WA are expected to fall, with VIC and NSW to fare worst:

Indeed, ANZ Economics still believes that Australian property prices will fall in 2021 as immigration collapses, household incomes fall and there is a material increase in forced sales:
Our view is that house prices will continue to fall over the next year or so, as the deterioration in household incomes, a sharp fall in population growth and a very weak rental market weigh on demand.

The mortgage deferral period is coming to an end, and while many people are reverting to normal payments or rolling onto interest-only loans, there will be a small proportion of mortgage holders who are unable to revert back to payments, and this will add to the headwinds for the market.

That said, prices have been more resilient to date than we anticipated, so there are upside risks to our forecast for a 10% peak to trough decline at the national level.
The only bright spot in the report is the outlook for residential construction, which is expected to pick-up on the back of HomeBuilder stimulus:

The latest dwelling approvals data does not support this view, with approvals falling to around a 7-year low in August: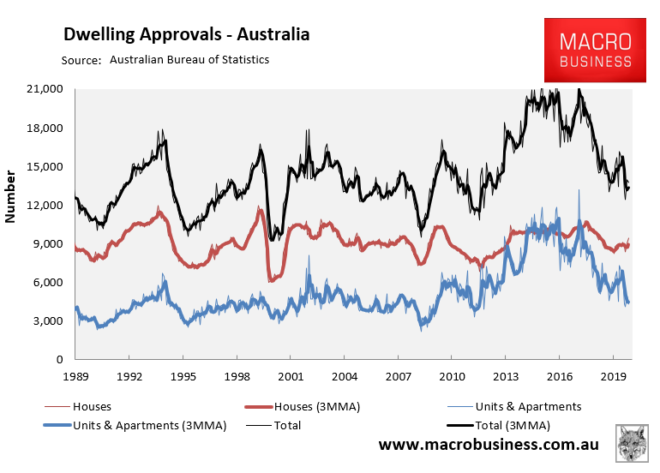 If there is a construction rebound, it will merely add to Australia's monstrous budding oversupply (see next chart), in turn placing downward pressure on prices and rents.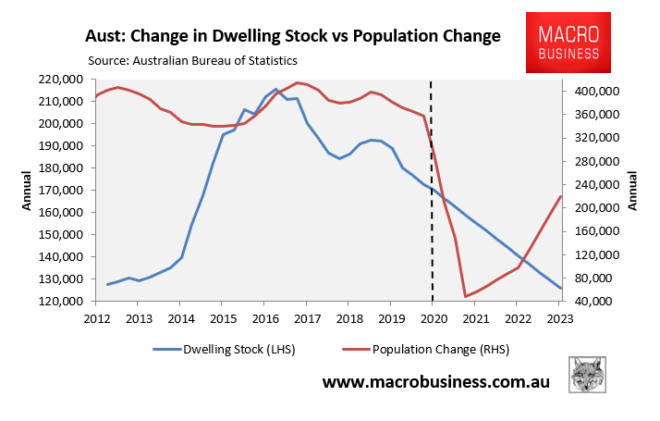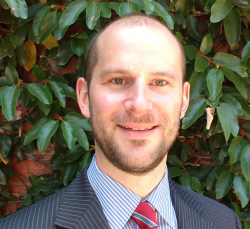 Latest posts by Unconventional Economist
(see all)