Sky News' Peta Credlin has again forensically unpicked inconsistencies, lies and obfuscation from the Victorian Government during the Hotel Quarantine Inquiry.
In the video above, Credlin explicitly calls for Inquiry chair, Jennifer Coate, to call back witnesses for oral testimony instead of relying on signed affidavits written by lawyers and worded in ways to obfuscate:
"It goes to the heart of how serious this inquiry is about finding out the truth, how serious this government is about telling the truth," Ms Credlin said.

"Now whether yesterday's extraordinary hearing and it's demand for more evidence by affidavit not oral testimony … is the start of this inquiry finally doing their job that every Victorian demands they do.

"Or is it just another step to give the appearance of effort when in fact it's still headed for the same whitewashed result that I feared a couple of weeks ago when I turned up to the premier's daily press conference for the first time."
Peta Credlin also took aim at Australia's left media, which has piled on her for supposedly not being a journalist, but a "political operative":
"Before I go, just let me say this. I couldn't give a toss about any debate amongst media insiders about what title I do or I don't have. All I know is that I am here five night a week, I write a national newspaper column, an I do radio across the country. So, broadcaster or former political staffer, lawyer, journalist, whatever. Whatever you want to call me. Doesn't matter to me. To be honest Twitter – if that's your obsession – knock yourself out.

"But let me just say this: for 98 press conferences before me, anyone who does want to call themselves a journalist well they could have asked the question that I did…

"To me, getting the truth is all that matters, anything else is just a sideshow."
Spot on. The phone records which Peta Credlin pushed Premier Daniel Andrews to concede on camera set in motion the entire chain of events. The Hotel Quarantine Inquiry subsequently asked for these records, which revealed DPC secretary Chris Eccles' lied as well as contradictions from others within the government/bureaucracy.
It's only because of Peta Credlin's forensic investigation that the Inquiry has reconvened.
Premier Andrews keeps saying that he wants to get to the truth of what happened with the Government's bungled hotel quarantine, which caused the virus second wave. Yet Credlin is the only media person doing the heavy lifting.
Some readers are unhappy that I continue to post Peta Credlin's work because she is part of the 'evil Murdoch media empire'. To them I say, cease with the ad hominem attacks and consider the points made by Credlin with an open mind. Like her or not, she talks a lot of sense on this particular issue.
If the same points were made by a Fairfax, Guardian, ABC or SBS journalist, I would be posting and hailing them just the same. Sadly, these outfits have failed to put in the work.
Play the ball, not the person. It's in everybody's interest to get to the bottom of Melbourne's hotel quarantine fiasco. Or is accountability no longer a key tenet of Australia's political system?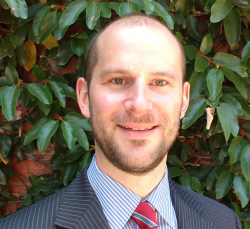 Latest posts by Unconventional Economist
(see all)