There was a time when I'd have gotten all upset about the march of the property bulls. The bleating of property rent-seekers Mssrs Joye, Switzer, Wargent and the army of media carpetbaggers is enough to anger any sane person. But not these days.
Why have I given up on it? Two reasons. The first is exhaustion with the younger generations. Today's mortgage uplift is being driven by first home buyers. The much-hated specufestors are deleveraging. Nor are there foreign buyers driving up prices. It is now a bid solely from those that are most marginlised by property prices. If they want to bid them up again to the detriment of themselves then who am I stop them?
The second is investment-based. Whatever outlook you have, if Australia is about to embark on one final property bubble for the road then it will be the last. This is not a difficult conclusion to draw. The last few episodes of the bubble have had some underpinnigs. The surge through the millennium was driven by regressive tax policy changes. The surge before the GFC was supported by huge household income growth. The surge after the GFC was fiscal policy driven. The last episode, after the mining boom went bust, was triggered by mass immigration, Chinese money, corrupt lending and the arrival of secular stagnation that crushed interest rates forever.
If our grand bubble managers get another bout of property inflation going this time then it will have no underpinning at all. No demand from population growth nor foreign capital. No income nor rental growth to support it. It will be a purely financial bubble, engineered by the creeping nationalisation of the Australian banking system.
If Australia wants to go that way then go to it. It's the path to a permanent zombie economy that will never be able to support the very asset prices it seeks to promote, especially so as it will also face the deflation of many of the supports of previous cycles:
household income will decline as China goes ex-growth and we decouple;
rents will decline as mass immigration never returns to previous levels;
foreign capital will decline for both reasons;
policy supports will eventually decline as well, as the imperative to economic restructuring becomes irresistible.
Most important of all will be the nationalisation of the banks via the RBA. This has already begun via the Term Funding Facility (TFF) which is refinancing relatively expensive private debt with free printed money:

This will drive mortgage rates down to 1%, a level from which they will never return, barring some MMT revolution.
As the RBA nationalises the 38% (and falling) proportion of bank liabilities that were formerly supported by markets to trigger lower mortgage rates, bank margins also keep falling because the remaining 62% of deposits cannot get any cheaper. The endpoint of this internecine stupidity is crushed bank margins and zombie lending which, in the end, will kill of any property resurgence all by itself.
For what it is worth, I remain of the view that Sydney and Melbourne have already reached zombi status. They have already entered the four deflationary forces mentioned above so I can't see property prices there going anywhere fast.
The other capitals have spent years getting relatively cheaper so can still grow, and seem to want to as the RBA takes us into the Japanese order of broken banks.
Just don't expect it to last.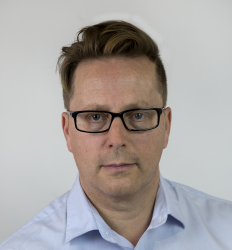 Latest posts by David Llewellyn-Smith
(see all)