Via Domain:
NSW ministers have been told to spend their share of the Berejiklian government's $3 billion COVID-19 acceleration fund on fulfilling their election promises instead of new projects.

A directive from the Premier's office, dated June 29 this year, said it was the responsibility of all ministers to ensure that they honoured the pledges made during last year's state election.

"For those who have asked, we have confirmed each portfolio's $600 million must go towards funding/acceleration of the government's election commitments," the directive said.

After abandoning plans for the $800 million refurbishment of ANZ Stadium in May, Premier Gladys Berejiklian and Treasurer Dominic Perrottet announced the new $3 billion "acceleration fund".

The new acceleration fund would be used "for smaller, shovel-ready projects touching every corner of the state, injecting up to an extra 20,000 jobs back into the NSW workforce", they said.
This is small beer. Here is the problem:

The ramp-up of projects was the story of the last cycle. As the projects begin to roll off it becomes increasingly difficult to deliver any growth. What matters is that the bars on the chart must keep getting higher or there is no growth at all. It's the rate of change in spending that matters.
The same pattern is obvious in the Deloitte major projects database:
There are currently $155 billion worth of infrastructure investment projects underway across Australia. A further $65 billion worth of projects are scheduled to commence construction in 2020 – many of which can be considered 'shovel-ready'. Almost $100 billion worth of projects are scheduled to commence construction beyond 2020 or have no announced start date. The fast tracking of approvals may mean that more of these projects progress through to construction – and sooner – than would otherwise be the case. Adding to this, there is also the potential for new project announcements in coming months that would add to the existing pipeline of work.
The larger the stock of existing projects, the more difficult it is for flow to keep the spending up, let alone grow.
This is why we suggested that the budget do major new infrastructure projects. I'm talking $50-100bn not $14bn.
Another Herr Depressionberg fail. Perhaps his worst blunder of all.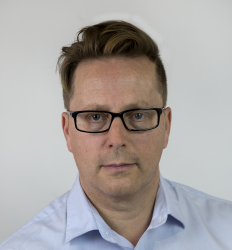 Latest posts by David Llewellyn-Smith
(see all)