Via Banking Day:
Deposit interest rates are tending to zero right across the banking industry, and a brazen, stay-in-business pricing decision from Xinja Bank will shock competitors as much as their customers.

"We will continue to pay interest only on amounts up to A$150,000 in your Stash account. Any amount above that will not earn interest from next Wednesday, regardless of when it was deposited," Xinja informed clients yesterday.

And for the first $150,000 that interest rate has been cut, from Wednesday, to 1.50 per cent from 1.65 per cent currently and 2.25 per cent early in the year.

With the cash rate now pricing in the nine basis point range, this remains a heck of a negative spread to handle for a bank with no lending product and no conventional sense of an interest margin.

Clients of Xinja's Stash account have so far remained fairly loyal to the neobank and the simple structure of the once market-leading high yield account up until now. For savers willing to roll with the market norm of "bonus" rates to get the best interest rate on deposits, the hot money will flow from Xinja.

Xinja's CEO, Eric Wilson, chose yesterday as the day to share an investor update, his latest missive to wrestle nostalgia for the vision and the promise with the compromising reality of opening up for business lacking basic banking functionality.

"We will finish off the hygiene features, such as NPP, needed to make the bank account complete," Wilson told his owners.

"But our priority will be innovations and additions that will make the Xinja ecosystem more valuable to customers."

So far it's a slow burn on additions; the Dabble share trading app is still not in production and undergoing extreme stress testing, or so the bank explains at its blog.

"We have also written our first personal loans, to staff, and are on track to launch to customers in late October," he said.

"Furthermore, our neobank consulting and technology business is now working with overseas banks and generating revenue."

Xinja's main difficulty remains the same it has faced all year, access to capital.

"As I said in the June update, the [mooted $160 million plus] investment from World Investments was significantly delayed by the pandemic, and whilst it is now starting to move forward, in the meantime we have been busy raising a further $10m (which was finalised in early September) and opening up conversations about other, large scale investments," Wilson wrote.

As Banking Day has reported, WI's Dubai-based CEO Zayed Bin Aweidha said in July this capital commitment to Xinja would happen "very soon".

For once, Wilson wrote a short update to investors, 1.5 pages and yet bewildering.

Wilson pondered "the breathless, dare I say gleeful, media coverage from some over Monzo Bank in the UK failing and N26 Bank dying …. These companies have almost certainly done enough to get massive customer uptake and have enough time to monetise.

"The same is not true in Australia. Let's be crystal clear; neobanking isn't dead. God knows, people still want better banks.

"But the old way of building a neobank through expensive bank accounts to attract customers without regard to revenue is as dead as a dodo."

Eric Wilson said that.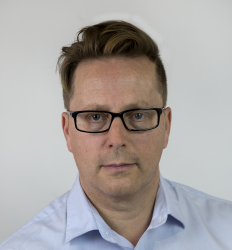 Latest posts by David Llewellyn-Smith
(see all)