Via The Australian comes the brawling of Neo-Nazis:
In a submission to the senate inquiry into Scott Morrison's Foreign Relations Bill — which aims to give Canberra a veto over state government and university deals with overseas powers — ambassdor Cheng Jingye also accused other Beijing critics of having "minds of malice".

Addressing the senator directly in his submission, Mr Cheng accused him of making the Australia-China relationship more difficult and hurting the interests of both nations.

Senator Abetz is leading the inquiry into the foreign relations legislation and has faced widespread criticism after he called on a number of Chinese-Australian witnesses to denounce the Chinese Communist Party.

"I have to point out that your recent assertions on China at the Senate are far off the mark, which have the smack of Goebbels' tricks," he told Senator Abetz via his submission, referring to Nazi Germany's propaganda minister.

"It is appalling and outrageous, deserving condemnation."

"It's my hope that you would look at China and our bilateral relationship in an objective and rational manner without tinted lens or bias.

"I also hope you could do more to help improve the relationship on the basis of mutual respect and mutual benefit, rather than making it more difficult to the detriment of the interests of both countries."

Senator Abetz told The Australian the ambassador's submission vindicated his arguments that Chinese Australians faced persecution and intimidation from the CCP.

"The unattractive belligerent and indeed aggressive tone of His Excellency's response confirms why so many in the Chinese diaspora live in fear of the Chinese Communist dictatorship even here in Australia," he said on Thursday.

"If this is the official response to the Chair of the Senate's Foreign Affairs Committee, one can just imagine the 'subtlety' employed on the Chinese diaspora."
If Eric Abetz, nephew to notorious Otto Abetz, Nazi appointee to the French Vichy regime in WWII, is so exercised by the plight of Chinese Australians, then why is he frog-marching them into the senate and forcing them to declare that they have no allegiance to the CCP just because they are ethnic Chinese? Even if they are Australians born and bred?
I don't mind telling you that having a notorious hawk in charge of foreign relations legislation is fine with me. But behaving in a Neo-Nazi manner is obviously counter-productive to ensuring that we muscle-up against the Neo-Nazi CCP without turning into them.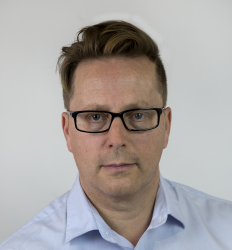 Latest posts by David Llewellyn-Smith
(see all)