Around two years ago, former CEO of NBN Co blamed online gamers for creating congestion on the National Broadband Network (NBN) and threatened to throttle internet speeds:
NBN Co is "evaluating" slowing down or limiting downloads for users during peak times in order to overcome these fixed wireless congestion problems.

At a parliamentary hearing in Sydney this afternoon, NBN Co chief executive Bill Morrow said that the heavy users likely targeted by a fair use policy were "gamers predominantly"…
Last year, the blame was shifted to online streaming services, with Dr Steven Conway from Swinburne University of Technology warning that the NBN is facing a "congestion time bomb":
"In a nutshell, the future is dire. In contemporary terms, it's not great"…

FTTN is a "a community shared service", and its performance depends on how many people are using it, Dr Conway explained…

"If everyone's on it you'll face severe limitations and hit congestion"…
Now both issues have come home to roost, with NBN Co launching a plan to throttle heavy internet users supposedly in breach of "fair use":
"We have observed a number of examples of single users consuming the majority of capacity resources in their given cell through consistent and prolonged high usage," NBN Co said.

In August this year, NBN Co said 2.24 percent of users – some 7185 – "consumed 12.3 percent of total downlink capacity resources."

Additionally, 1.65 percent or 5375 users "accounted for use of 18.5 percent of total uplink capacity."

NBN Co said it had "no current mechanism" at its disposal to address the issue now, "other than balancing the number of users within each cell"…

The company is instead proposing to introduce a new management framework that would give it more power to enforce the fair use policy for fixed wireless.

It would target heavy users – defined as those breaching 400GB download or 120GB upload thresholds in a calendar month – and, in particular, the applications they are using…
The ACCC's latest Communications Market Report for 2018-19 did show a strong increase in download volumes as "Australians binge on streaming":

The question is: why offer "unlimited" internet plans when NBN Co can throttle speeds if/when a household breaches 400GB download or 120GB upload thresholds in a calendar month? Isn't this false advertising?
This is blame the victim stuff from NBN Co. Australian taxpayers have already spent more than $50 billion on the NBN and it is already obsolete, straining under load.
Using the same logic, we might as well blame recent overcrowding on Australia's trains, roads, schools and hospitals on too many people wanting to use them.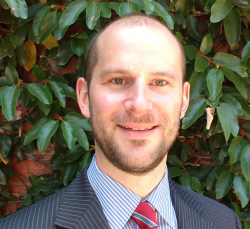 Latest posts by Unconventional Economist
(see all)