More than three-quarters of employees at the taxpayer-funded National Broadband Network are earning exorbitant six-figure salaries – including at least 850 paid more than $200,000 per year.
Fairfax has uncovered data revealing 110 NBN workers were being paid between $300,000 and $400,000 – with another 34 receiving even higher base salaries.
It's also been revealed the taxpayer-funded organisation spent $265,000 on entertainment and function expenses between February and June:
The $51 billion taxpayer-funded organisation, under fire for paying bonuses to its executive team during the worst economic crisis since the Great Depression, has confirmed 110 of its workers are paid between $300,000 and $400,000 and 34 received base salaries above $400,000 before bonuses…

New figures, provided to a Senate committee, show that as of September 9 this year 4859 of its 6300 employees were paid in excess of $100,000 a year, including 733 workers on salaries worth between $200,000 and $300,000…

Labor's government accountability spokeswoman Kimberley Kitching said NBN Co was the new "millionaires factory".

"NBN Co employs public servants who take no private-sector risk, but are given multimillion-dollar rewards," Senator Kitching said.
Why are they paid on top of already exorbitant salary packages? Obviously they are not related to the performance of the network.
This is the dark side of public-private partnerships. It's a system of funding that finances the lifestyle of a privileged few. The benefits flow back and forth between those dispensing the government funding and those receiving it.
For those within the loop life is golden, while those outside (read the general taxpayer and end user) pick up the tab. In this case, we the tax payer have paid a fortune for a second rate NBN.
This privileged lifestyle goes way beyond the NBN and are shared by those fortunate to be recipients of government contractual arrangements, be they employment agencies, consultants, private security firms, construction firms, toll companies, to name but a few.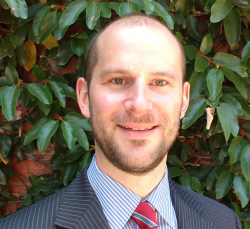 Latest posts by Unconventional Economist
(see all)