When it comes to the age of entitlement, you would be hard pressed to beat NBN Co, which is packed flush with literally hundreds of employees paid exorbitant 'fat cat' salaries:
NBN Co chief executive officer, Stephen Rue receives the highest salary in the public sector, after earning more than $3 million in the 2019-20 financial year.

That's nearly double the salary of the previous highest-paid public sector worker, and the second-highest public sector worker in the 2019-20 financial year…

Rue earned $1.86 million and a further $1.17 million in bonuses, totalling $3.15 million, according to NBN Co's latest annual report.

Seven NBN executives in total earned more than $1 million over the last financial year.

To put that into perspective, Prime Minister Scott Morrison earned $549,299 last year…

Around 733 NBN staff earn between $200,000 and $300,000 per year, while 110 earn between $300,000 and $400,000. Thirty-four are earning above $400,000.
This is truly extraordinary stuff, with Labor senator Kimberley Kitching rightly naming NBN Co the new "millionaires' factory".
The big question here is why Stephen Rue and co. were paid bonuses on top of their already exorbitant salaries?
It's not like the performance of the NBN has been anything to boast about. Speeds have often failed to meet advertised levels and complaints are through the roof.
What this highlights is the dark side of public-private partnerships. This is a system that funds the lifestyle of a privileged few. Benefits flow back and forth between those dispensing the government largesse and those receiving it.
For those operating within the loop life is golden, whereas everybody outside (i.e. taxpayers and end users) picks up the tab.
To be fair, this privileged lifestyle extends way beyond the NBN. The very same thing could be written about Australian Post or any other organisation fortunate to be recipients of government contractual arrangements. These include consultants, private security firms, employment agencies, construction firms, toll companies, the list goes on.
Whenever you have taxpayer funded contracts up for grabs you will inevitably get plenty of snouts in the trough and the Game of Mates will run rampant.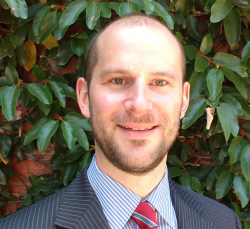 Latest posts by Unconventional Economist
(see all)