We have this at Bloomie:
Financing options open to Australia's coal operators dwindled further after another of the country's largest banks said it would end almost all investment in thermal mines and power stations by 2030.

The move by Australia and New Zealand Banking Group Ltd. will add to the increasing difficulty miners face in funding new operations or expanding their existing assets in the nation, the world's second-biggest exporter of thermal coal.
Followed by this from Loonie:

ANZ is based in Melbourne not Pitt St. Moreover, it was the big coal lender among the banks so where are the carbon-culters going to go?
Banks are simply doing what everyone outside of the carbon cult is doing: reading the science and preparing for the end. At Domain:
Prime Minister Scott Morrison says he will not be dictated to by other governments' climate change goals, declaring he is not worried about the future of Australia's exports despite four of the country's top trading partners adopting net-zero emissions targets.

China, Japan, Britain and South Korea, which account for more than $310 billion in Australian annual trade between them, have all now adopted the emissions target by 2050 or 2060, ramping up pressure on Australia's fossil fuel industry. Coal and natural gas alone are worth more than 25 per cent of Australia's exports, or $110 billion each year.

"I am not concerned about our future exports," Mr Morrison said on Wednesday. "Australia will set our policies here. Our policies won't be set in the United Kingdom, they won't be set in Brussels, they won't be set in any part of the world other than here."
They will be set elsewhere when the carbon tariffs begin. ANZ is right to dodge that. Shame about the country. The people know, at Seven:
A gas-led economic recovery from the COVID-19 pandemic is not what the majority of Australians want, a new survey has found.

The 2020 Climate of the Nation report, released on Wednesday, found that two in three Australians would prefer the government choose renewables as the pathway out of recession.

Almost 2000 Australians took part in the annual survey, which has tracked the public's attitude towards climate change for more than a decade.

Think-tank The Australia Institute has conducted the survey for the past few years after being handed the reins from the Climate Institute when it closed.

The report also found only 12 per cent of Australians sided with the federal government, saying they support Australia's economic recovery being primarily powered by investment in gas.
Only the bought and paid for carbon-culters in Canberra do not.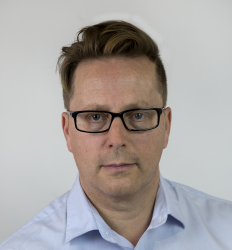 Latest posts by Houses and Holes
(see all)