This is so mad that I'm not sure where to look, at the AFR:
Individual corporations could lease entire hotels, and universities could commandeer campus accommodation to quarantine foreign students, under plans being devised to safely and dramatically expand international travel and get the economy rolling.

And with Victoria on top of its coronavirus outbreak and in the midst of reopening its economy, Prime Minister Scott Morrison said it was hoped the state would soon resume quarantine duties, enabling the thousands of Australians stranded abroad the opportunity to be home by Christmas.

"The next big … game changer in that area will be for Victoria to open up to international arrivals for people to come back," he said.

…In an interview with The Australian Financial Review, Nev Power, the head of the National COVID-19 Commission Advisory Board, said numerous options were under development to help restart business travel, bring in foreign students and mine workers.
They have learned nothing. As the virus spreads wildly through the northern hemisphere, we are preparing to do exactly the same thing that killed us this winter:
overloading virus quarantine;
outsourcing it to the private sector;
all to save a few vice-chancellor salaries and keep wages crushed.
This has economic and political disaster written all over it. Why would the Morrison Government even contemplate taking such risks with the country and itself after the Dan Andrews saga of this winter?
NSW is considering increasing the number of quarantine "health hotels" after a sharp increase in the number of overseas travellers arriving with COVID-19.

The development comes as the NSW government threatened to send states and territories a bill to cover quarantine costs, which are expected to hit $140 million by the end of the year.

The Premier also maintained her reticence to reopening the border to Victoria before the full effects of eased restrictions were known.

She said "everybody is on tenterhooks as to whether there will be a third wave and how will Victoria cope with that."
And how you will cope with it, Virgin Premier. NSW can also screw this up. Just ask Daryl. The virus is running wild globally (with a few exceptions in North Asia):

And will get far worse yet over winter. That any of our leaders are thinking in terms of opening the international border reeks of a hubris so extreme that another wave here is inevitable.
The international border must remain shut and where needed fiscal policy fills the demand hole.
It's very, very simple.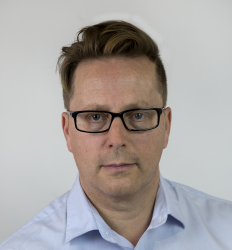 Latest posts by Houses and Holes
(see all)