Australians offshore
There are thousands of Australian citizens currently trapped outside Australia.  The Australian press is currently touting figures around 30 thousand, based on the numbers of people registered with DFAT as requiring help.  However, sources within DFAT are also canvassing the possibility that the numbers may be higher than 50 thousand in both Europe and South East Asia, and possibly as many as 25 thousand in North America.

This chart, without a data source, has been circulated by Kristina Keneally

This chart of the Australian diaspora, circa 2018, points to potentially a far larger number of Australians wanting or needing to come home
Earlier this year when COVID19 first broke after weeks of 'I'm attending the football this Saturday night' and 'The Grand Prix will go ahead' the Federal Government did certainly issue advice for all offshore Australians to return home as soon as possible.  For numerous Australians, for a range of reasons, returning to Australia immediately was not possible.   Those reasons often included:
Sick or dying relatives or loved ones
Caring responsibilities
Greater risks from travelling at that time than from remaining where they were
Legal or contractual reasons not to return to Australia
Cost
After March those Australians have largely been left to their own devices.  They have formed a range of websites and Facebook pages, to share their experiences and offer each other moral support.  Some of the stories verge on tragic.  Flights booked but repeatedly cancelled, airlines charging astronomical fares for seats or bouncing economy ticketholders to fit in some more business class, families slowly running out of money, sleeping on friends couches or in hostels, accessing the social welfare systems of other countries trying to make sure they can eat.
Their circumstances have received scant media coverage.
They have been remembered by ALP Shadow Minister for Home Affairs, Kristina Keneally, and Shadow Foreign Affairs Minister Penny Wong, who have continued to try and raise their plight with the Federal Government.  They have had minimal success.  However they have pressured the government into announcing, a few weeks ago, that it was organising additional flights.  The Prime Minister's October 16 announcement referred to 8 flights from London, New Delhi & Johannesburg, each carrying 175 people, potentially bringing 5000 home over 6 months  – if more than 8 flights are organised.
Whichever way you look at it that leaves a lot of Australians stuck offshore for a long time to come.
What is 'support' for Australians?
Now a lot of Australians probably assume that those Australians can get some sort of support from the local Australian embassy wherever those Australians are.  Those Australians are possibly thinking to themselves 'that is what embassies do'…..they help the nationals of their country in places far away.
A lot of those Australians are possibly thinking that any affected Australians can probably go to a website and register easily, with the click of a button, or a short chat on the phone maybe after providing their details.  They are probably also thinking that once registered the embassy will keep in touch with registered Australians, make sure their circumstances are OK, possibly be a source of emergency support, and be in a position to coordinate when they can leave wherever they are, and return to Australia.
That would all be part of 'support' wouldn't it?  The same as we 'support' pensioners, or the disadvantaged.  The same as we fly people back from Tsunamis and earthquake zones, or get people out of somewhere when a civil war breaks out.  The same way we have unveiled JobKeeper and JobSeeker, splashing about billions in the face of a crisis.  Surely we would be supporting these people, wouldn't we?  They are Australians, after all. We want to make sure they are OK.
Well, that isn't what those offshore Australians are dealing with.  This is my experience.
My wife and daughter
My wife and daughter went offshore in mid 2019.  My mother in law had become progressively unwell in Russia, and my wife went to be with her for an operation.  The operation revealed that she had a major Stage IV cancer and didn't have long to live.  She passed away in late 2019.
Russian custom is for the family to assemble at some point a month or two down the track, and Russian probate laws effectively prevent any disposal of family assets within 6 months of death.  At that point we thought some extra Russian and piano lessons for my daughter, I will look after my son here in Australia, and we will all be back together in late March or April 2020.  We could cope with it.
When the virus outbreak occurred in China I noticed that Russia closed its borders with China in late January.  At that stage Australia still had a Prime Minister, health officials and State Premiers saying there was little risk to Australia.
The announcement of Australia's border being closed in March caught us in the situation of determining, without knowing how serious the virus would be, whether my wife and daughter were safer in Russia, or if they would be OK travelling to Australia – with stations and airports notable high risk zones.  We decided they could stay where they were, and patiently wait things out.  They were initially in my wife's mother's apartment, and then afterward we had friends we could stay with elsewhere in Russia, and friends in Germany and the UK they could stay with when we could organise a route out.  We are in touch most nights by skype or whatsapp.  My wife can study offshore (remotely from an Australian university).  My daughter has been able to do remote classes from Australia and classes in Russia.  My son has been learning a lot about personal responsibility vis household chores, and coming to terms with prolonged exposure to dad's cooking.
Making contact with Offshore Australians
Throughout this time my wife has been linking up with other Australians via the web and on Facebook, and relating to me with increasing concern about the plight some of them have been facing.  Some of them are literally unfolding tragedies – Families living in hostels and off the generosity of complete strangers in lands far from home.  Traumatised children, financial stress, and a mounting sense that Australian consular and embassy staff could not give a rats toss about them.
More concerning has been vague sense that an Australian government was blaming them for their predicament, while at the same time using their circumstance as a lever to force Australian states to open up to foreign students and tourists.  And this is on top of what appears to be a posture of penny pinching niggardliness towards them in the face of so many billions being thrown about with JobKeeper that Australian corporates are posting record profits and Australian executives are pocketing multimillion dollar bonus payments.
Trying to get information about flights returning to Australia
When the government announced there would be flights to return people to Australia my wife and I thought it would be an idea to try and get information on them.  This week my wife has called the Australian embassy in Moscow to see what they could tell her.
Her experience reflected what she had been told was the experience of other Australians contacting other embassies elsewhere.  They didn't want to help, they didn't want to provide any information, and were all about trying to put the pressure for the circumstance back on my wife.

But they did fob my wife off towards the airlines. From there, of course, a chat with Qatar initially (who had no information whatsoever) led to QANTAS. Alas to no avail…..

For my part I tried to call QANTAS in Australia and discovered that their 131313 number opens up with
'For travel arrangements, including classic flight rewards or upgrades – Press 1
For Frequent flyer programme, QANTAS  club etc – Press 2
For Todays flight arrival and departure times – Press 3
To hear these options again – Press 0'
And quite deliberately leads to an endless loop without the possibility of talking to anyone for information  – I couldn't help but think 'welcome to contemporary Australian customer service'.
After delving around on the DFAT and smart traveller site for those in need of consular assistance my wife eventually made contact with someone via skype.  Unfortunately it was pretty depressing, if you are an Australian in Russia.

So this is what those offshore Australians are currently experiencing.  A complete bureaucratic runaround, consular neglect, and no Australian administrative 'front foot' in terms of taking leadership and addressing the situation.  Just a blind fob the 'customer' off somewhere else mentality.
Like just how difficult would it be for DFAT, and the Prime Ministers website to have a large (red?) button somewhere prominent stating 'Are you a stranded Australian? Click here to access support!' or those phone bank messages when you call help lines, could they have a recorded message 'If you are an Australian  currently trapped offshore Press 6 to speak to someone who can provide advice.'?  Or could QANTAS easily organise on their web site or customer contact lines a straightforward 'Offshore Australians click here for flight advice' or 'Press 4 for emergency flight return to Australia support'.  Why doesn't the Prime Minister's website have a clear and unambiguous message 'Stranded Aussies, we are with you – Click here for support' ? – Does he not understand the predicament these people are in? Are his human sympathy attributes that diminished? Will he be looking to shake their hands at some point? The only conclusion those stranded Australians can draw is that their government and their national airline, and their Prime Minister, aren't that concerned about their situation.
At this point I would note that there will be plenty of people in a worse predicament than my wife.  She has money to survive, we have friends in Russia and across Europe, and in the UK, who have already indicated that they will provide a place to stay at any point we need it.  If my daughter is showing signs of what psychologists tell me is stress, she can at least be in touch with dad all day long, and dad can at least organise for something fun for her to do.  My heart goes out to those who are literally counting every last cent or have really run out of money and have no work or way to support themselves, as well as to those holed up on some strangers couch, in hostels, and in airports awaiting a chance to get home.  Some of those guys really will be worrying about how much longer they can take this…….
If 175 people is the current capacity of flights, then why aren't flights being organised to every last city where there are 175 Australians, and advice to them being issued to get themselves ready?
Is this what being an Australian citizen means?
None of the above should be interpreted as suggesting that Australia's borders should be opened.  For my part I tend to agree they should remain closed for quite some time to come.  But in saying that I do think Australians trapped overseas should be supported and that they should be flown home as soon as possible.
It isn't as though there is not capacity to get them to Australia.  There are grounded aircraft all over the country, and easily accessible aircraft all over the world right now.  There are countless flight crews and maintenance personnel who are currently stood down who would be back at work at a moments notice to make those aircraft available for flights.  There are pilots and cabin crew.  What there isn't, is will to make it happen.  And right at the start, there isn't political will.

There are a vast number of aircraft sitting on the ground having been flown into Alice Springs within the last 6 months – that's if there aren't enough operational aircraft not doing all that much – and there would be some quite skilled staff  who haven't done all that much in a while who may appreciate a short term contract flying Australians home.
Our Federal Government – Prime Minister Scott Morrison at the forefront – wants us to think that they are limited by the availability of quarantine places controlled by the states – with a finger of blame being pointed at Victoria.  But this is specious nonsense.  The Federal government flew Australian citizens out of Wuhan earlier this year to Christmas Island for quarantine, and could easily make places available at that facility in short order.  Similarly it has the ability to rapidly reconfigure facilities at Woomera and a number of remote Defence facilities in WA and NT.  There are also other remote mining camps – like Howard Springs – where many more Australians could be brought in more quickly than they are.  Nobody has said that these people need to be put up in hotel accommodation. There is little doubt that if these people were offered the chance to do their time in quarantine at a makeshift facility, then plenty would take the relative discomfort.
Indeed if capacity is an issue, then why not use Christmas Island again?   A few years ago there were more than 2400 refugees being processed there.  And there were more than 1000 being processed at Manus Island and Nauru as well.  It isn't as though being put though 2 weeks quarantine is like an indefinite spell in asylum seeker lala land, and bringing Australians home is a far more worthy use to put those sites to.
This is a Federal government decision not to make the additional quarantine places available.  The reason it isn't doing more is obvious.  It wants to force the states to make more flexible quarantine options available so that it can commence permitting students and possibly tourists back in, and it cannot do that without State agreement.  It also hasn't approached the States to ask about their scope to take back returning Australian residents from that State for quarantine.   A state being asked to consider expanding quarantine for tourists or students may well give one answer, and a completely different answer when asked to arrange accommodation for some of its own returning residents with relatives in the State. The Federal Government doesn't want to hear that the States will do something for their returning residents, that they don't want to do for foreign students and possibly tourists.  The Federal Government, and Prime Minister Scott Morrison, is holding offshore Australians to ransom.
But the real implication of this treatment isn't just offshore Australians needing support.
A lot of people would, quite plausibly, be thinking this doesn't affect them, and isn't their issue to wade in on.  And that is a reasonable approach.  But the issue with it is that the same behaviours and approaches adopted by our Commonwealth government on this issue, are observably being applied elsewhere.  The pressuring and blaming of people seeking help, the administrative obfuscation, and the political blame shifting, as well as complete issue avoidance.  The niggardliness towards some against the backdrop of government funded corporate bonuses for others.
The first thing to think about is administrative 'service delivery' as it is euphemistically called in the public sector.  Across a range of government services – from the ATO to the NDIS and including any form of support from Services Australia (so that would be your Medicare, pensions, disability payments, education or healthcare support etc) – entire systems are in place to ensure that ordinary Australians cannot do anything online, and cannot speak to anyone via phone which isn't precisely in accordance with the 'service' a department wants to provide, in exactly the circumstances that department wants to provide it – and there is all too often no way to argue for something at variance, or more. Those systems don't have the flexibility and the ability to comprehend that individual circumstances will fall outside of the parameters the department or organisation wants to set. And they dont want to look at circumstances, or specific cases, because this requires consideration, and judgement and data, and can be expensive – and it requires politicians and public servants to be accountable.  The lack of such administrative accountability leads to an access straitjacket excluding some.  It gives rise to Australians looking for support concluding that the organisations ostensibly there to provide such support don't want to engage with them about what their support needs are, and are essentially about bullshitting them.
The experience of those offshore Australians also provides a good sighter on what can happen when the politicians want to deliberately convey an impression but don't want to follow through on it………  The Prime Minister makes the announcement, duly carried though Australia's press, and those directly affected can't effect what he wants to convey the impression they can or can't get advice about what he says now exists…how good is that, eh!
But back to those offshore Australians wanting to return home
But to conclude with those Australians currently trapped offshore.  The Australian Commonwealth government should be creating as many quarantine places as it can and organising charter flights (or the RAAF in some places if need be) to bring them home, and get them back into our community.  In the context of the billions being slapped about, and underpinning multi million dollar corporate bonuses, that government should also be making sure that costs for those affected Australians are minimal, if not free.  It should be reminding those Australians that their Australian passport is precious, and that the care of the holders of those passports is the first priority of all Australian governments regardless of ideology.  Most of all it should be stating overtly that it will not stand idly by and bureaucratically look the other way – effectively 'ghosting' Australians – when doing so is traumatising them. That would be un-Australian, wouldn't it?
Let's just get it done.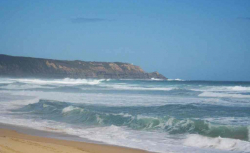 Latest posts by Ritualised Forms
(see all)