More bombshells regarding the latest COVID-19 outbreak have emerged, which place another large question mark over the Andrews State Government's handling of the matter.
First, Fairfax has released the Department of Health and Human Services (DHHS) letter from the family at the centre of the Northern Suburbs outbreak where a 5-year old boy attended school while infectious, thereby seeding the virus to others in the community, resulted in the quarantining of around 1,000 Melburnian potential contacts, and prevented draconian lockdowns from ending yesterday.
According to this DHHS letter, the family was cleared to leave their homes two days before the year 5 student unwittingly attended school while infectious:
Twenty-four active cases are now connected to the northern metro outbreak…

On October 17, the department cleared the mother, father and two other children of the family and provided them with a certificate so they could attend school and work…

The family say during conversations on October 17, health officials did not discuss the boy's situation, so the family assumed the young boy did not receive a clearance certificate because he had not tested positive to the virus…

"Due to the phone call and email that did not mention [the boy, we] didn't take him to get tested," the family member said. "Considering they called on the 17th, and did not mention any day 11 test, and halted all communications with my [family] from that day on, [we] thought he was in the clear."

Family members said during this period, departmental officers had contradicted each other, some saying family members needed to be tested on day 11, others that they should be tested immediately, or only when symptomatic…

"The DHHS' inability to accept any kind of responsibility has caused more stress and frustration to my family/community than the actual COVID-19 has," the family member said.

"I would also like to mention that every member of my family except for one speaks and understands English fluently, my father being a university student in Melbourne many years ago."
But wait, it gets worse. This family contracted the virus from a household member who worked as a nurse at Box Hill public hospital. This nurse contracted the virus from a patient and then worked across both COVID and non-COVID wards, resulting in further infections:
The government confirmed late on Sunday that a cluster at the eastern Melbourne hospital had been sparked after a patient on the COVID ward infected two staff members, one of whom worked while infectious (but before the onset of symptoms) on a different ward, transmitting the virus to another staff member and patient.

On Sunday, the government confirmed the staff member who transferred the virus between the wards was also the index case for the northern suburbs cluster…

Among the households are 39 confirmed cases of coronavirus, and 25 close contacts…

UNSW epidemiologist Raina MacIntyre said the outbreak highlighted a lack of proper infection control policies and guidelines for health workers, including mandatory fit-tested N95 masks…

She listed a series of countries including China, Taiwan, Singapore and Hong Kong where she said there had been "virtually no health worker infections" due to strict precautionary protocols.

As of Sunday, 3581 health workers had been infected with coronavirus in Victoria.
Poor infection controls in hospitals seeding virus into the community. DHHS making serious contact tracing mistakes. All while Melburnians have been locked down for 16 consecutive weeks.
Contrast this with Sydney. They have taking in more than 60,000 international arrivals via hotel quarantine, have relatively few restrictions, have people taking reasonable precautions and very little virus, and what virus there is is quickly tracked down and stamped out.
What hope does Victoria have to prevent future outbreaks if the government and public health system cannot even get the basics right?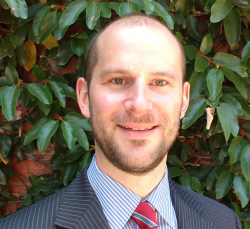 Latest posts by Unconventional Economist
(see all)