At the AFR there is one sane man still standing. Paul Brennan is an independent economist and has worked at Citigroup Global Markets as well as the RBA, federal Treasury and the OECD:
The instant asset write-off on all depreciable assets, costing $27 billion over the forward estimates, is central to driving business investment and boosting employment, while the $4 billion new hiring credit and $1.2 billion scheme for apprentices will create jobs.

…With significant spare capacity in the economy and heightened uncertainty, many businesses will be cautious about making new investments.

Instead, they may initially focus on working their existing capital stock harder by taking on more workers, given the large downsizing that followed the onset of the virus and related restrictions.

…This raises the question of whether there is the right balance between the large expenditures directed at business investment and the lesser amounts allocated for direct employment subsidies.
That's it, in a nutshell. It is certain that businesses will turn to working existing assets harder. Most have been shut down to some extent over the past year. That experience has generated an infinite number of new ideas of how to promote efficiencies. Many, many folks are going to shift from JobKeeper not to their old jobs but onto JobSeeker.
The employment incentives do nothing to stop this. In fact, they will exacerbate it by promoting publically subsidised part-time employees. Likewise the investment write-offs. JobKeeper is rightly gone but JobSeeker is to be gutted.
In short, the budget is encouraging businesses to shed labour beyond belief and it has nowhere to go but straight below the poverty line.
In normal circumstances, this would be terrific. There's a huge productivity dividend in it that, if demand and supply were more balanced, would result in higher profits and wages. But these are not normal times. We already have a huge output gap with excess capacity across the entire structure of the mass immigration ponzi economy, made much worse again by the structural shift to work from home:

What the economy needed from the budget was demand-side deficit spending to support activity and jobs while the supply-side goes through this wrenching adjustment. Without that, labour and taxpayers are going to wear the entire cost of the rationalisation. That will not help capital, either, because topline growth will be savaged by the demand deficit.
Basically, the budget examined Australia's COVID-19 and long-term economic wounds and decided to rip off not just the bandaids but an entire limb.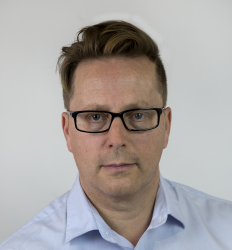 Latest posts by David Llewellyn-Smith
(see all)