Victorian Premier Daniel Andrews on Sunday announced some token easing of Melbourne's draconian stage 4 lockdown, with the 5 km travel limit extended to 25 kms, hairdressers allowed to open, some minor loosening of outdoor gathering limits, and the return of some outdoor sports like golf and tennis:
The changes to take effect on Monday include:
Scrapping the two-hour time limit for exercise and socialising
Allowing groups of up to 10 people, from two households, to gather in public outdoor areas
Reopening outdoor sports settings like tennis courts, golf courses and skateparks
Allowing outdoor swimming pools to host up to 30 swimmers
Allowing hairdressers to open
Allowing outdoor real estate auctions to go ahead, with up to 10 people, plus staff
Permitting non-essential outdoor home maintenance, with up to five workers
Resuming face-to-face consultations at many allied health services
Sadly, Melburnians must wait another fortnight, until 2 November, before they can return to some semblance of normality:
The Premier outlined how more restrictions will be eased in Melbourne on November 2.

From that date, people in Melbourne will be allowed to leave their homes for any reason.

Visiting people at their homes will also be permitted, but with limits. Up to two people, plus dependents, can visit a household, but only once per day.

Retail will be allowed to reopen, and beauty and personal services can return.

For the first time in months, hospitality businesses will be allowed to seat patrons, with a maximum of 20 people indoors and 50 outside.
Businesses are rightfully fuming at having to wait another two weeks – effectively 3.5 months since the hard lockdown began – before they can reopen:
Business expressed frustration that after more than 100 days in harsh lockdown, there will be a further delay with a complicated set of rules to remain in place.

"We are disappointed that Victoria remains closed for business," Business Council of Australia CEO Jennifer Westacott said.

"This is an inexplicable and unacceptable delay for Victorians and small businesses who are hanging on by a day, not a week," she said.

"Adopting a wait and see approach to easing restrictions is not an answer for people who face a bleak Christmas and businesses that are trying to get back up and running"…

Mr Andrews said the hard border between Melbourne and regional Victoria – the so-called "ring of steel" – would also remain in place, but he hoped it would be dropped by Christmas.
The situation in Melbourne has descended into farce. Victoria's rate of COVID-19 infection has plummeted to a level that is well below NSW's at the beginning of this second wave:

Sydney never shut down, whereas Melburnians will remain under house arrest, cut off from the rest of the state, until Christmas.
What will happen if NSW opens its border to Victoria next month? Will I be allowed to drive my car through the regional Victorian 'ring of steel' to holiday in NSW?
Moreover, if NSW's COVID-19 infection rate is higher than Victoria's, will Dan Andrews seal the border and preclude us from leaving?
The underlying reason why Daniel Andrews has not opened up is that he refuses to risk using the state's contact tracing system. It was widely reported to be the worst system in the nation and failed dismally to prevent hotel quarantine breaches from spreading like wildfire through Melbourne and morphing into a full-blown pandemic:

Daniel Andrews has had seven months to bring the state's contact tracing system up to par. Failure to open up is a reflection of the Government's ineptitude, nothing else.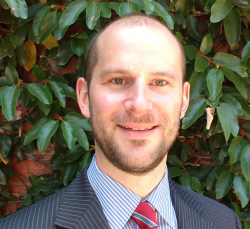 Latest posts by Leith van Onselen
(see all)