It might just be that the only thing that is worse than a Coalition government doing its best to hollow out an economy with double Dutch disease is a Coalition government attempting to prevent it. The Morrison Government's $1.5bn manufacturing unstimulus won't be available until next year:
Media release: In the depths of the Morrison recession, less than 3% of funding slated in the Budget for Australian manufacturing will be spent this financial year, which is woefully inadequate and will jeopardise Australian jobs. #auspol pic.twitter.com/zR4guIe5uS

— Brendan O'Connor (@BOConnorMP) October 25, 2020
And, when it does come, will it be an arms-length panel of experts making the decision on where the dough goes? Don't be daft. We need some sports rorts for manufacturing:
.@karenandrewsmp on who decides who gets the money from the $1.5b manufacturing plan.

"It will ultimately be through the department and myself as the minister responsible, but I will be taking advice from Industry Innovation Science Australia and the CSIRO." #auspol #insiders pic.twitter.com/ZhJBf8zBAb

— Insiders ABC (@InsidersABC) October 24, 2020
Usually, when government begins a new program of this nature it starts with good intentions and is steadily destroyed by rorting over time. I must admit it is more efficient to just cut to the endpoint and begin with the rorting. Who knows, perhaps evolution will run backward and the program will get less corrupt as it goes forward.
Whenever that is. In the meantime, the one designated winner of the new industry corruption policy that one might of thought would be considered a priority is high-tech medical.  Via AFR:
Hundreds of Perth jobs are set to go, as pharmaceutical giant Pfizer confirmed today it plans to shut its factory in Bentley.

In what a company spokesperson described as a "difficult decision", Pfizer will cease manufacturing in Perth by 2023 and leave the site in early 2024.

The decision impacts approximately 470 employees, including John who rang Geoff Hutchison on Drive.

John has worked at the site for 27 years, and for Pfizer since it took over in 2005.

The Perth factory manufactures oncology medicines, for cancer treatment, as well as "injectable products" primarily for use in hospitals in Australia and New Zealand.
And, wait for it…
Global pharmaceutical giant GlaxoSmithKline will close its Melbourne factory that makes respiratory products after 50 years of operation, in a move that will axe 300 jobs.
But, but, but accelerated depreciation boom…
Enjoy a good old bellow laugh. It might be your last!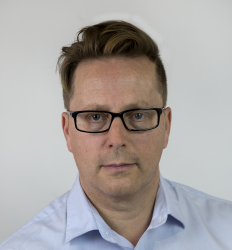 Latest posts by David Llewellyn-Smith
(see all)