Ever since Victorian Premier Daniel Andrews threw former health minister Jenny Mikakos under the bus and made her the scapegoat for the state's bungled hotel quarantine program, we've been waiting for her to spill the beans and leak insider information on the failed system.
Today Mikakos has delivered, providing the following via a submission to the Hotel Quarantine Inquiry:
Former Victorian health minister Jenny Mikakos says it is "implausible" the decision to use private security was a "creeping assumption", and has urged the hotel quarantine inquiry to "treat with caution" the evidence of Premier Daniel Andrews.

In a submission to the inquiry published on Monday, Ms Mikakos said accepting the use of private security had "insufficient regard to the realities of governmental operation and decision-making."

"In this regard, it is respectfully submitted that the Board ought to treat with caution the Premier's evidence where he sought to explain the reference to the use of private security in the Hotel Quarantine Program made by him during his media conference that commenced at 3pm on 27 March 2020," she said.

"It is submitted that had the decision not already been made by that time, the

Premier would not have announced the use of private security in the program."

Ms Mikakos submitted that the evidence instead actually pointed to a decision being made at some point before a 3pm press conference given by Mr Andrews.

She said it was clear using Australian Defence Force troops was clearly the wish of National Cabinet, and the decision to use private security instead was "inextricably linked".

"The decision not to use the ADF should be considered by the Board as being inextricably linked to the decision to use private security," she said.

"This decision had substantial cost and resource implications for the State and it is inherently unlikely, if not implausible, that such a decision would be the result of a "creeping assumption" rather than a considered choice at an elevated level of government."

Ms Mikakos said she accepted responsibility for the Department of Health and Human Services but said it was "nonsense" for her alone to be held accountable.

She further said the hotel quarantine inquiry needed to examine discrepancies in evidence given by the Premier and Ministers, saying it was "politically disadvantageous" for a cabinet member to cross examine another cabinet member.

"Accordingly, the Board should critically review the evidence of the Premier and the Ministers (none of whom has been cross-examined by those who might be in the best position to contradict them) where that evidence is at odds with other evidence (and in particular, where it departs from contemporaneous documents)," she said.
When viewed alongside Andrew Crisp's changed testimony yesterday, there are clearly gaping holes and inconsistencies in the Victorian Government's story provided to the Hotel Quarantine Inquiry.
The Inquiry must now recall witnesses (including Daniel Andrews) to probe these allegations.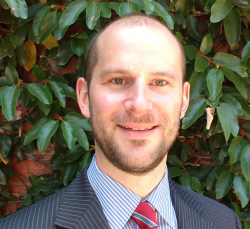 Latest posts by Unconventional Economist
(see all)